The 6clicks Implementation Guide
Ensuring your success is our #1 objective.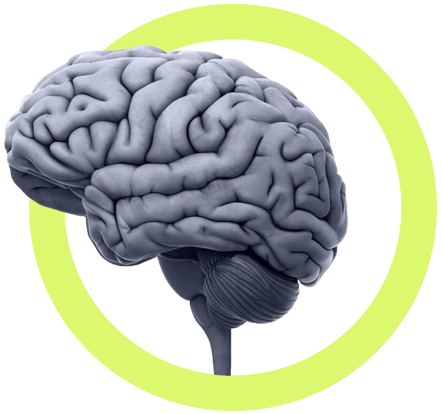 Your success is our objective
6 steps to customer success
Constant review of the process and gathering feedback from our customers
along the journey. Discovery and communication is key.

Customer success isn't a process that has an end date.
It becomes a program of account management in collaboration with our customers.
Resources to support your success
The 6clicks implementation guide
Our mission is to support your success
6clicks was founded in 2019 by co-founders Andrew, Louis, and Ant in the face of increasing regulation across all sectors, the need for businesses to manage risk better, and a wake of high-profile hacks making cybersecurity for businesses paramount.
The idea was to provide advisors and businesses with a platform that integrates all the functionality you need for audit, risk and compliance, content, and AI to supercharge the experience and save time. Early in 2020, the 6clicks platform was released underpinned by three core characteristics that still power the platform today.
a

unique Hub & Spoke architecture that makes deployment easy for advisors and businesses with autonomous teams,
a platform powered by AI (now

Hailey, our AI engine),
6clicks' vision is to restore trust in businesses by enabling businesses and advisors to easily demonstrate compliance, improve cyber security and reimagine risk for their customers, prospects, and partners.
6clicks setup and onboarding
Account setup
You can sign-up for a 6clicks trial and follow the easy steps to set up your account. Or, by 6clicks Support following engagement for the 6clicks Enterprise Sales team. As a part of this, we will ensure you have initial access.
Onboarding
A 1-hour onboarding call is included in the 6clicks quote provided by our Enterprise Sales team. This includes a session that discusses your requirements, outlines the resources available, and orientates you to the required functionality.
---
Overview of the 6clicks platform
Here is an overview of the features you will find on the 6clicks platform.
Dashboard: The 6clicks dashboard shows you a personalised 6clicks feed and gives you an overview of your current risk environment.
Content library: You will find the content library by clicking on 'Marketplace' which contains a large array of information on all international standards.
Reporting & Analytics: This feature allows you to create reports and analytics based on 6clicks functionality. It helps you keep track of changes and identify areas of improvement.
Task Management: Task Management shows you the tasks that have been assigned to you and the steps that need to be taken.
Notifications: 6clicks users are sent notifications when they have been assigned a task, when data is exported, for reminders of actions to be taken, etc.
User Settings: My Settings gives you access to manage linked accounts, change your password, update your user details, add licenses, and log out.
---
Common 6clicks functionality
The 6clicks platform helps you organise the GRC program, ISMS, manage third-party vendors, and more. Here is an overview of the important functions available on the 6clicks platform.
Assessments
This function assists you in creating questionnaires and audits to get important information from internal and external sources. You can build an assessment upon the available templates based on global standards or create your own assessment.
Registers
This functionality lets you create custom registers for events or items such as assets, breaches, conflicts of interest, etc. The registers are readily available for assessment and review throughout your organization.
Risks
6clicks risk management lets you send out large-scale risk reviews and get tailored responses from across the organization. You can build your own risk libraries from the built-in libraries and by adding more risks relevant to you.
Policies & Controls
This function helps you create a library of policies that can be accessed and managed across your organisation. You can use the 6clicks Content Library to get the list of controls and other information to get you started. You can also check your existing policies against the information available in the 6clicks Content Library to make necessary changes or updates.
---
An overview of our services
Here is a list of the area we can help you with as part of your implementation:
Bespoke content services
Data migration services
Integration services
General tool configuration services
Custom reports and dashboards
Training services (outside of partner launchpad)


---
Ongoing support
6clicks provides complete support and assistance as required by its customers for using any or all of the services and functionalities on the 6clicks platform. We also provide assistance for ongoing configurations, data uploads, etc.
Academy & Knowledgebase
A comprehensive Knowledgebase is maintained and regularly updated which can be referred to by users. 6clicks also regularly maintains the 6clicks Academy, which has courses to help you leverage the 6clicks platform.
Training & Professional Support
For those who require training and professional support, 6clicks arranges it as a part of our professional services or through one of our partners. We provide recorded training videos as well as call-based real-time training.
How to contact support?
If you have any issues with or questions about 6clicks and need to contact Support, 6clicks provides three options:
Submit a support ticket via the 6clicks Knowledgebase
Email the support email address

In-app chat functionality
General support hours
As a global organization, 6clicks offers support hours in all respective time zones as follows:
Monday: 8:00 AM – 5:00 PM

Tuesday: 8:00 AM – 5:00 PM

Wednesday: 8:00 AM – 5:00 PM.

Thursday: 8:00 AM – 5:00 PM

Friday: 8:00 AM – 5:00 PM
---
Understanding what's coming
The 6clicks Roadmap tool helps users request changes, and features, and give feedback. Based on these requests, we work towards improving our products and providing a superior user experience.
---
Other helpful resources
Here is a list of our other helpful resources:
---
We believe you don't need months to implement GRC software
Stop wasting time with complicated pricing, longwinded consulting efforts and outdated technology.