6clicks GRC Reporting and Analytics
Beautifully simple.
Unlock powerful insights and prove compliance using dashboards and charts, pixel perfect reporting, presentations and data storytelling via LiveDocs™.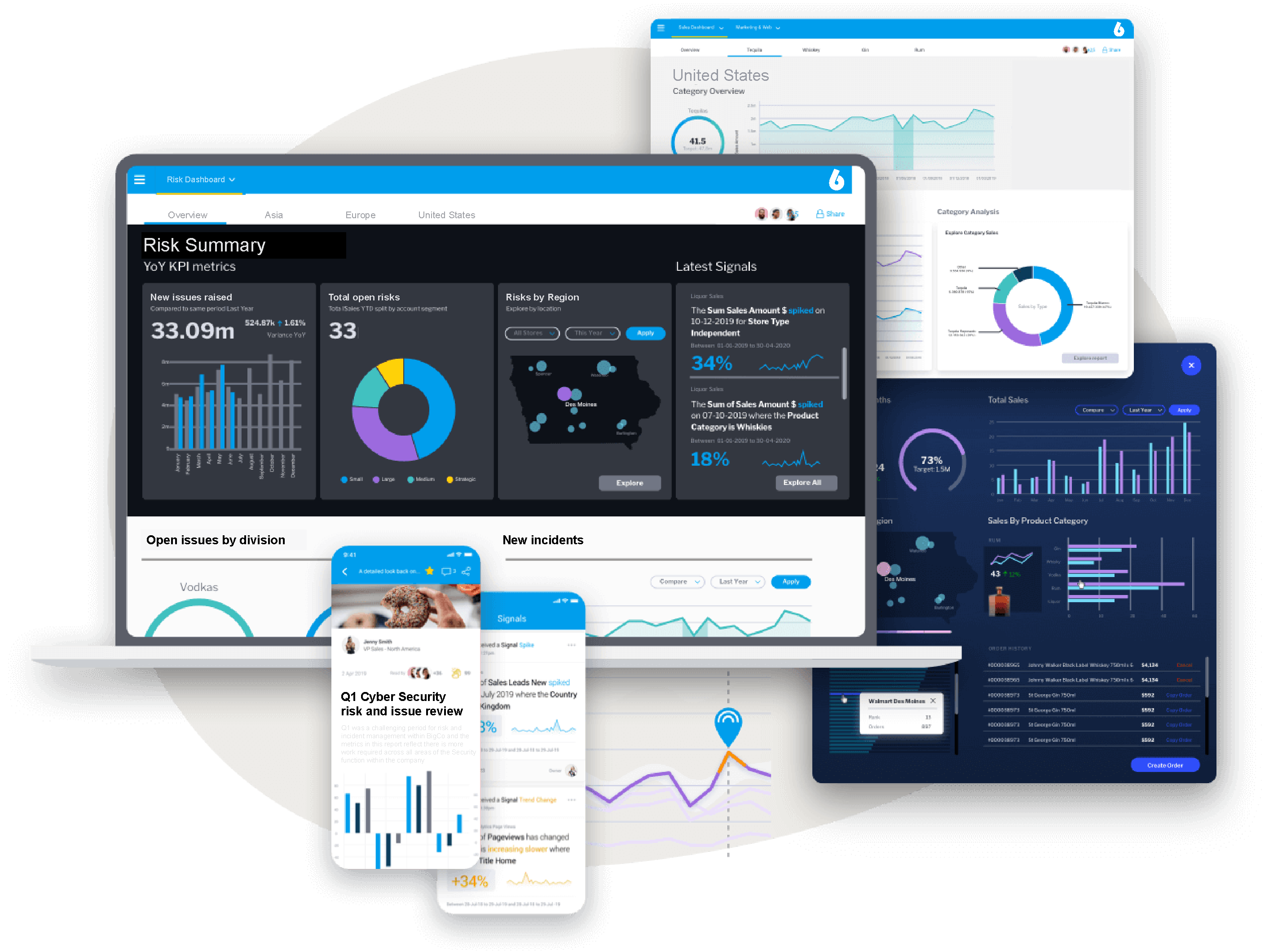 Reimagine risk and experience Hailey AI
Experience a Beautiful GRC Analytics Platform
Exceptional analytic experiences for all your stakeholders.
Dashboards.
Use ours or build your own
Build impactful risk & compliance dashboards for risk and compliance that business users will want to use. Take your dashboards and data visualizations to the next level.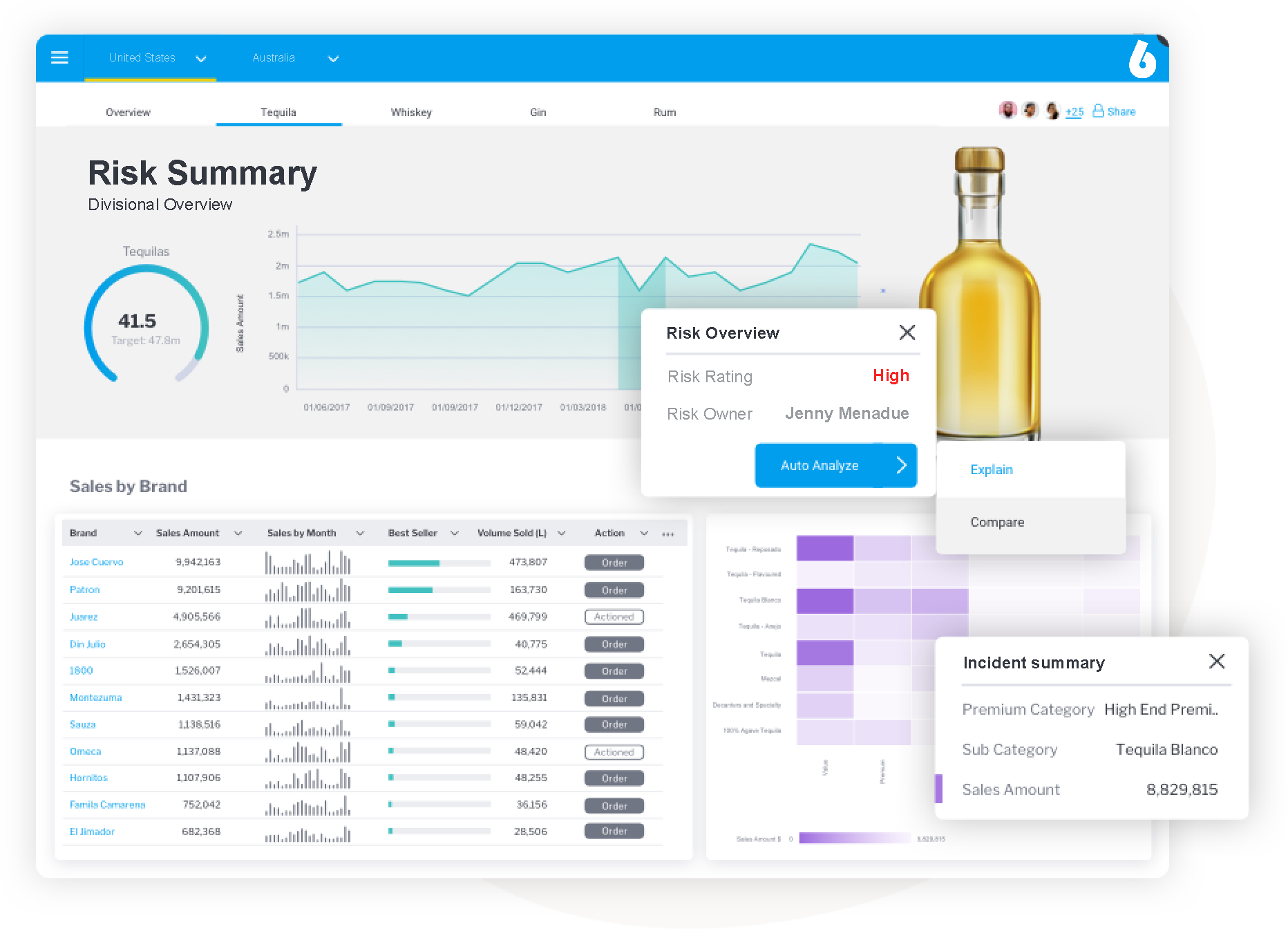 Data stories & management reports with LiveDocs™
Provide the GRC analytics context your teams need
With LiveDocs™ you can create management reports directly within 6clicks that keep everyone informed and provide them with the context they need to take action. You will never need to cut and paste report data again.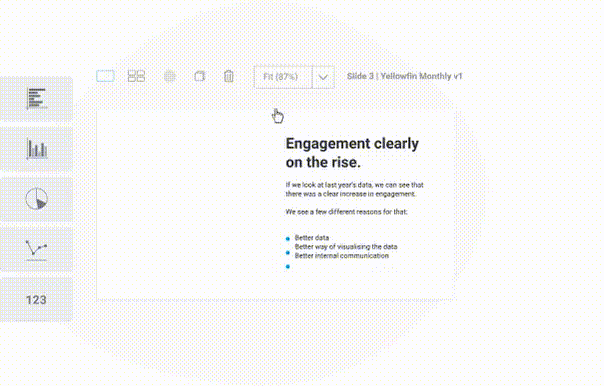 Self-service GRC reporting & dashboards
Turn complex data into useful answers
6clicks intuitive self-service dashboard and reporting options accelerate discovery and allow anyone, from an experienced data analyst to a non-technical business user, to create reports in a governed way. Choose from the Advanced Report Builder, Dashboard Self Service or Pixel Perfect™ Report Generator for a world of data-driven insights and decision making to all.