Simple, transparent pricing
Unlimited users, unlimited content, unlimited vendors.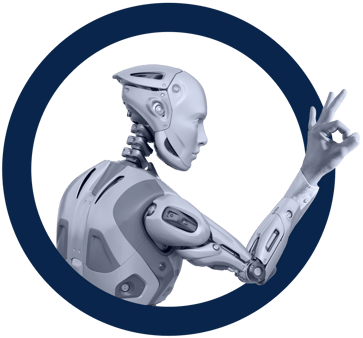 Everything you need to effectively manage risk, maintain compliance, close deals faster and accelerate your growth.
For organizations running a distributed risk and compliance function across multiple teams, businesses or programs.
| | Growth | Enterprise |
| --- | --- | --- |
| | | |
| Number of teams | 1 | 2 + |
| Number of users | Unlimited | Unlimited |
| Number of vendors | Unlimited | Unlimited |
| Number of assessments | Unlimited | Unlimited |
| Features & modules | All Included | All Included |
| Content | All Included | All Included |
Discover how Hub & Spoke helps balance control and autonomy for GRC programs across distributed teams.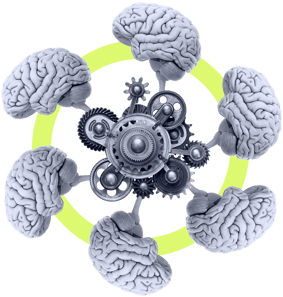 Powerful features designed to automate and accelerate riskand compliance processes in your business.
6clicks' simple pricing, tailored to you
GRC (Governance, Risk, and Compliance) solutions are not a one-size-fits-all approach. The ideal solution for your business depends on factors such as your company's size, business model, program maturity, and specific challenges you wish to address.
The 6clicks single platform offers a suite of tools with advanced features to tackle various aspects of risk and compliance management. We understand that pricing flexibility is essential, which is why our team collaborates with you to tailor a package that includes the components you need and eliminates any unnecessary costs.
When considering our cloud-based software, you can rely on our user reviews attesting to its effectiveness in enterprise risk management, compliance management, operational risk management, cybersecurity management, internal audit, and third-party risk management.
Our software tools encompass key features and our dedicated customer service ensures a seamless experience.
Powerful features designed to automate and accelerate risk and compliance processes in your business.

Premier Support
For a fixed fee get unlimited access to configuration support, training, data imports and more from our expert team.

Developer Edition
Integrate directly with 6clicks with custom code or using our developer portal and APIs.

Advisor's Edition
Embed your IP, custom branding, exclusive pricing and solution specific configuration designed for advisors & MSPs
Frequently asked questions
Does 6clicks include all the content?
Indeed, the 6clicks platform is truly remarkable in this aspect. It offers a seamless experience by integrating all the essential content you need, which is continuously updated to keep pace with the ever-changing world. The best part is that you won't incur any additional charges for accessing additional frameworks. This means you can stay current with the latest industry standards and regulations without worrying about extra costs, making 6clicks an even more attractive and cost-effective solution for your risk and compliance needs.
Does 6clicks include reports and dashboards?
Baked into 6clicks is a world-class analysts and reporting suite including pre-built reports, dashboard and self-service reporting capability. What's more, to revolutionize reporting to stakeholders, you embed data and your narrative alongside each other using Stories and Presentations as part of 6clicks LiveDocs.
Where is 6clicks hosted?
6clicks is hosted on the globally distributed Microsoft Azure network, ensuring its presence in multiple locations worldwide. These locations include Australia, United States, United Kingdom, and the UAE. This strategic setup allows for enhanced performance, reliability, and accessibility, as users can connect to the nearest server location, resulting in a seamless and efficient experience regardless of their geographic location.
Can I invite other people across my company to use 6clicks?
We take pride in offering licensing plans for businesses that come with the added advantage of unlimited users. This means you have the freedom to invite and engage as many users as you need to participate in your risk and compliance processes. With our inclusive approach, you can collaborate seamlessly across your organization without any restrictions on user numbers, making risk management and compliance a breeze.
Does 6clicks charge per user license?
One of the key factors that makes 6clicks highly appealing is its unlimited user licensing, setting it apart from other solutions. This unique feature ensures that your finance team can enjoy predictable costs, enabling better budgeting and financial planning. With 6clicks, you can have confidence in managing your expenses effectively while accommodating all the users you need without any limitations.
Empowering teams with intelligent and flexible GRC software
Schedule your demo now to see why today's risk and compliance professionals choose 6clicks.




Get a quote or request pricing