Industry challenges
In today's regulatory environment, portfolio managers must oversee and manage risks across their portfolio companies to maintain compliance and protect asset value. What's more, managing and having oversight on the compliance maturity of their investments is challenging given the siloed nature of their operations, but critical given that cybersecurity and regulatory compliance are critical to ensure the longevity of their investments.
Our solution
Streamline and centralize risk management and compliance processes across your investment portfolio with 6clicks. Provide your portfolio companies with their own GRC tool, making it simple for them improve their overall GRC maturity and share the insights you need to help mature their risk and compliance programs. Define and enforce common standards across your portfolio and roll-up reporting to provide key stakeholders insights into your portfolio's overall maturity.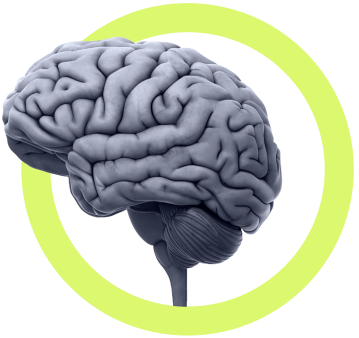 Better manage risk and compliance
Auditing across multiple teams
Risk and issue libraries for standard remediation
Static audit report and document generation
Managing multiple GRC programs across an investment portfolio
Pain
Sending and responding to audits across teams using email and spreadsheets
Using email and spreadsheets for audit processes presents challenges such as version control issues, limited collaboration, data security concerns, the lack of audit trail, potential data entry errors, resource intensiveness, and overall inefficiency.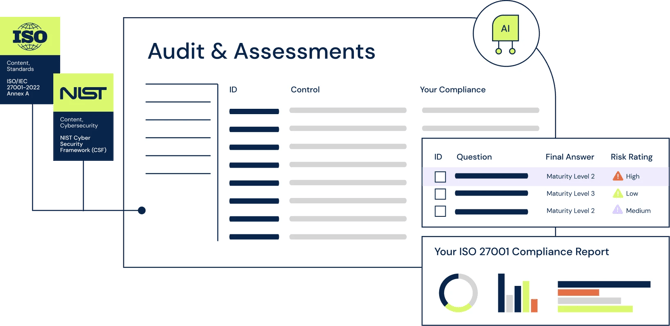 Solution
6clicks streamlines the audit processes across your teams, from planning to remediation. It offers a simple approach to sending and responding to assessments and audits, robust audit trails, benchmarking, status management, collaboration, and comprehensive reporting. The audit and assessment module is also tightly integrated with our risk and issues modules to streamline remediation, significantly reducing inefficiencies and pain points associated with spreadsheets, emails and highly repetitive manual processes.
Pain
When everyone describes the same issue in different ways
When everyone describes the same remediation risk or issue in different ways, it creates a significant challenge in achieving consistent reporting. This inconsistency leads to confusion, miscommunication, and a lack of clarity regarding the nature and severity of the issue. It hinders the organization's ability to aggregate and analyze data effectively, making it challenging to prioritize and address remediation efforts efficiently. As a result, it can lead to delays in resolving critical issues, increased compliance risks, and difficulties in demonstrating compliance to stakeholders and regulatory bodies.
Solution
Utilizing 6clicks' issue and risk libraries resolves the issue of inconsistent descriptions of remediation risks or issues across teams. This solution standardizes terminology, promotes clarity, and streamlines data aggregation. It enables more efficient remediation efforts, reducing delays and compliance risks while simplifying compliance reporting to stakeholders and regulatory bodies. In addition, it fosters knowledge sharing for ongoing improvement.
Pain
Cut and pasting from spreadsheets to documents to create static reports
Manually copying data from various spreadsheets and word documents when running an audit or assessment to produce static reports is extremely time-consuming, error prone and inefficient.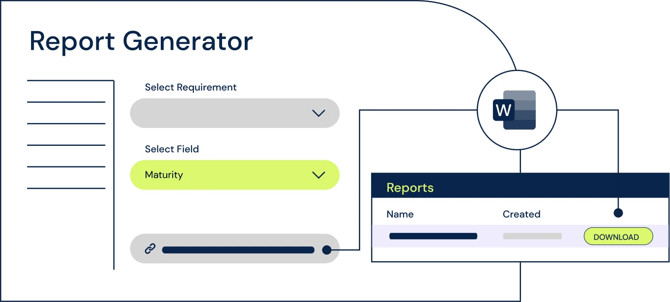 Solution
By utilizing 6clicks' report generator, you can automate the creation of audit and assessment reports, saving significant time and reducing manual effort. Define audit report templates, everything from layout to style, integrate data sources and automate data retrieval, streamlining the entire audit report creation process and ensuring best practice and repeatability every time.
Pain
Managing and reporting on multiple GRC programs cases across investment portfolios
Private equity and investment managers struggle to understand their investments' risk and compliance maturity and generate aggregated reporting across their portfolio, let alone support them in running successful GRC programs. This means they lack the oversight and insights to protect their investments.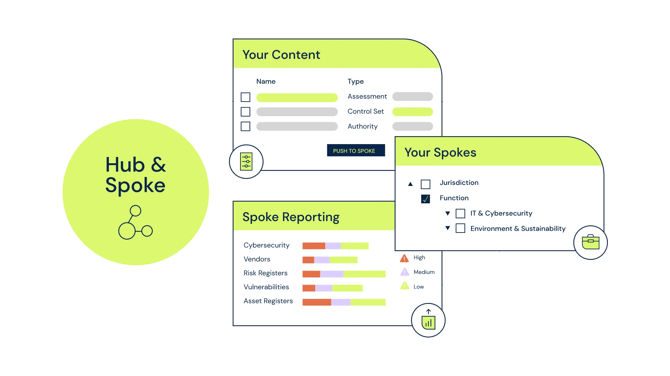 Solution
6clicks' unique Hub & Spoke architecture provides a centralized risk and compliance function that spans distributed GRC programs and use cases across a portfolio. The Hub makes it possible to define risk and compliance best practices and content centrally, which is 'pushed down' to Spokes that utilize the full suite of 6clicks GRC modules for day-to-day activities or simply to run internal audits and maturity assessments. Consolidated reporting and analytics are rolled up at the Hub level, giving investment managers comprehensive reporting and insights across their portfolio.
There are hundreds of GRC software vendors out there.
Why choose 6clicks?
Monolithic software
Everyone battles and creates a mess in the same system
Multi-tenanted
We pioneered connected, multi-team GRC; it's called Hub & Spoke
Superficial at best
Jumping on the bandwagon
First AI engine built for GRC
We started building in 2019 and continue to innovate
No
Priced separately or BYO
All included
100's of standards, laws and regulations, risk libraries, audit templates and more
Time and rate billing
Pay per hour or day
Included and predictable
From implementation to support for your success, we're there every step of the way
After thought
Like fitting a square peg into a round hole
The perfect fit
Embed your own IP, apply branding and scale with your clients
Highly complex
Pay per module, user, vendor, etc.
Simple: unlimited everything
Just pay per spoke
Pricing
We are the only GRC platform on the market truly designed for private equity and investment managers, thanks to our unique Hub & Spoke architecture. Set your firm up as the Hub, then create Spokes for your respective portfolio companies. Define your best practice audit and assessment templates and embed them into 6clicks or use ours, run unlimited free assessments with your portfolio companies and generate insightful aggregate reports, all from the Hub. Your portfolio companies can then upgrade to a Growth license and access all our modules, powerful AI engine and Content Library for a single yearly fee, with unlimited users and content. Additional billing either being charged to you, or the portfolio company, depending on what works best.
We believe you don't need months to implement GRC software
Stop wasting time with complicated pricing, longwinded consulting efforts and outdated technology.