Let me share how 6clicks makes the world of risk management and compliance easy.
An open letter from 6clicks CEO Anthony Stevens
Businesses you trust rely on control and automation
We all need and want to feel trust. It's what every business wants to build and maintain. Because trust gives us all the confidence to do more, drives fierce customer loyalty and creates powerful employee engagement. Trust in business unleashes productivity and fuels innovation. And that's how great companies win.
Getting there isn't easy. Every C-suite leader knows this. They are trying to manage numerous risks and a regulatory compliance environment that feels like a slog, not a sprint. Manual processes, spreadsheets, legacy systems and siloed processes get in the way. Yesterday's software and processes, designed to move quickly to establish and maintain trust, lack the innovation to satisfy today's expectations or to seize tomorrow's opportunities. Complexity prevails. Simple is still too hard.

It's all about trust. Behind every business, trust is assessed through transparency and behaviours. Building and demonstrating trust in a quickly moving global market means automating risk and compliance processes, understanding compliance requirements and managing risk in an agile manner. All of this needs to align with your business needs and structure, enabling the experiences your employees want and your external stakeholders expect.
At 6clicks, we believe in helping advisors, and businesses develop trust and being a champion for the once-forgotten risk and compliance professionals. Our AI-powered Software-as-a-Service platform for risk management and compliance provides a smarter way to demonstrate compliance, improve cybersecurity and reimagine risk. The ease of use and capability unleashes productivity and engenders trust. And that's how great companies win.
Together, we can help you accelerate your risk and compliance transformation, enabling the experiences your employees want, and your stakeholders expect.

That's a great way to win.
Let's talk.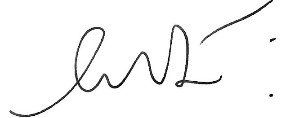 Anthony Stevens, Founder and CEO, 6clicks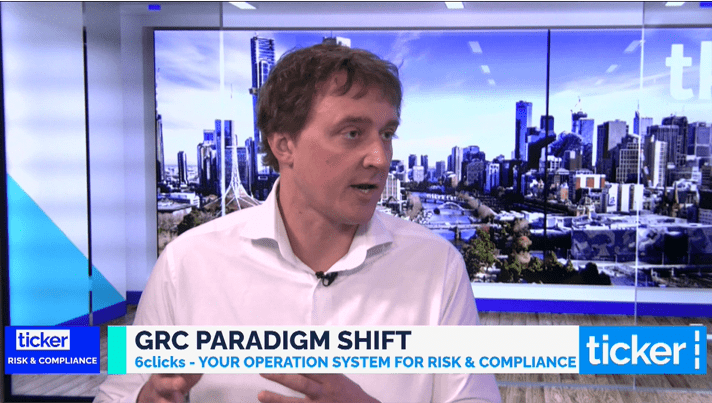 Anthony Stevens
CEO & Co-Founder, 6clicks
The formal stuff
Anthony Stevens is a thought leader and visionary in the field of Artificial Intelligence (AI). As the founder and CEO of 6clicks, an AI-powered Software-as-a-Service platform for risk management and compliance, he is a pioneer in the industry.
Anthony has extensive experience in digital transformation and the application of advanced technologies, which he shares in his book Chasing Digital: A Playbook for the New Economy.
Before founding 6clicks, Anthony held several executive roles for publicly listed and private businesses, including Partner and Chief Digital Officer at KPMG, where he led the digital transformation of the firm's business model. Anthony was also a CIO Advisor for Zoom.
Anthony holds a Bachelor of Commerce, a Bachelor of Information Systems, and a Masters of Commercial Law from the University of Melbourne. He is also a Graduate of the Australian Institute of Company Directors and was named Young Executive of the Year in 2011 by AFR BOSS.
As a passionate technology advocate, Anthony is dedicated to helping companies leverage AI to create more efficient and effective operations and drive digital transformation. His 6clicks platform is guiding global businesses through the game-changing use of AI. Under his leadership, businesses trust 6clicks to revolutionize their risk and compliance programs.
About me
Raised in the regional town of Geelong, a short drive from Melbourne, Australia, my parents instilled a love of learning and curiosity from a very early age. My mother is a concert pianist with a PhD in education. My father was an academic pioneering the application of computers in education and the early adoption of the Internet in Australia. Learning and forward-thinking were integral features of our family life.
In 1990, at age 13, the world was progressively discovering PCs. Apple gave my Dad a Macintosh for research he published. My mind was ignited. I taught myself to program and never looked back. To this day, my curiosity for the wonder of technology remains alive.
My life's passion has been learning. I am fascinated by techniques that accelerate creativity and productivity. I work hard and respect a strong work ethic. My university years were long, and flying solo in the world, I took every conceivable college student job to pay my way towards the career I dreamed of.
The alter to my business drive is music. Music in all its forms, every genre. Music inspires me, calms me, and motivates me. As a cellist in my early life, music runs in my blood.
Exploring the mechanics of a diesel engine, automotive electrics, and the outdoors make me smile. I have two beautiful children, Ned and Claudia, a beautiful life partner Kim, and my golden retriever, Jack, whom I run with every morning.
"
We see a world where risk and compliance is easy, adapts to your needs and is beautifully powered by the advancements in artificial intelligence."
Anthony Stevens
CEO & Co-Founder, 6clicks