The Complete Guide to ISO 27001
ISO 27001 is the leading international standard focused on information security that was developed to help organizations, of any size or any industry, to protect their information in a systematic and cost-effective way, through the adoption of an Information Security Management System.
Reimagine risk and experience Hailey AI
Want more?
Artificial Intelligence and Robust Content
Written by 6clicks CISO, Andrew Robinson, this eBook covers the interconnection of Artificial Intelligence and Machine Learning with GRC, the labor of maintaining mappings, how to utilize AI and ML in your GRC practice, AI and ML mapping opportunities for GRC consultants, and curating and maintaining robust GRC content.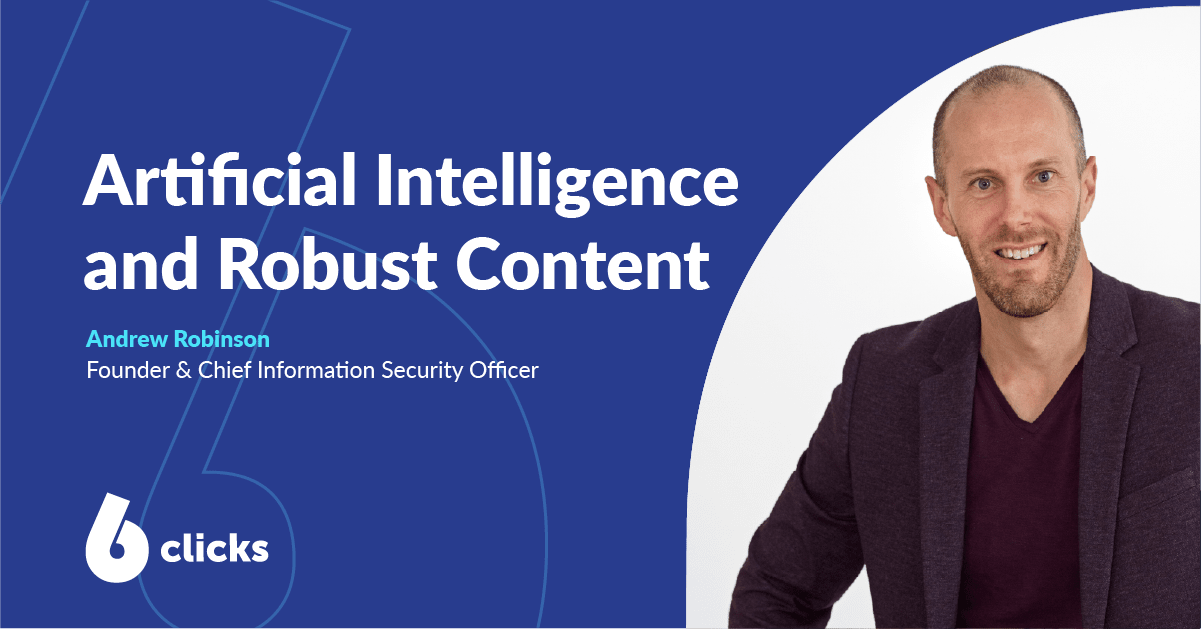 Why businesses and advisors choose 6clicks
It's faster, easier and more cost effective than any alternative.
Powered by artificial
intelligence
Experience the magic of Hailey, our artificial intelligence engine for risk and compliance.
Unique Hub & Spoke architecture
Deploy multiple teams all connected to a hub - perfect for federated, multi-team structures.
Fully integrated
content library
Access 100's of standards, control sets, assessment templates, libraries and playbooks.
Are you ready to experience AI-powered GRC?