Join the risk management revolution now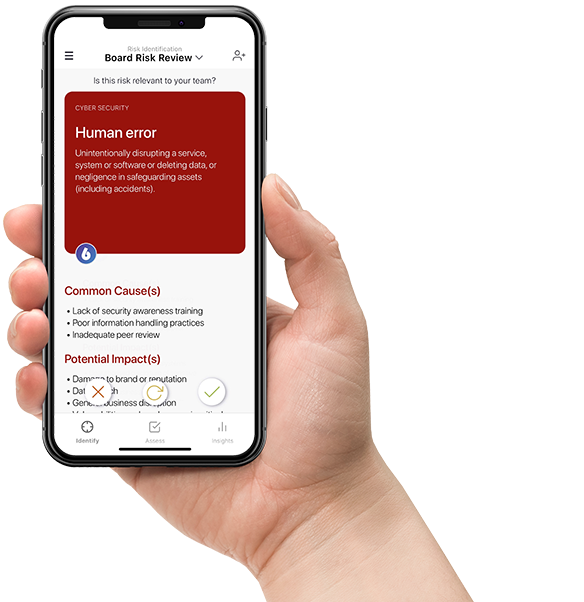 Risk Identification
Swipe left and right. It's easy. Simply swipe right on the risks relevant to your business.
Team-Based Reviews
Invite each other to participate in reviews and share data to reach powerful consensus.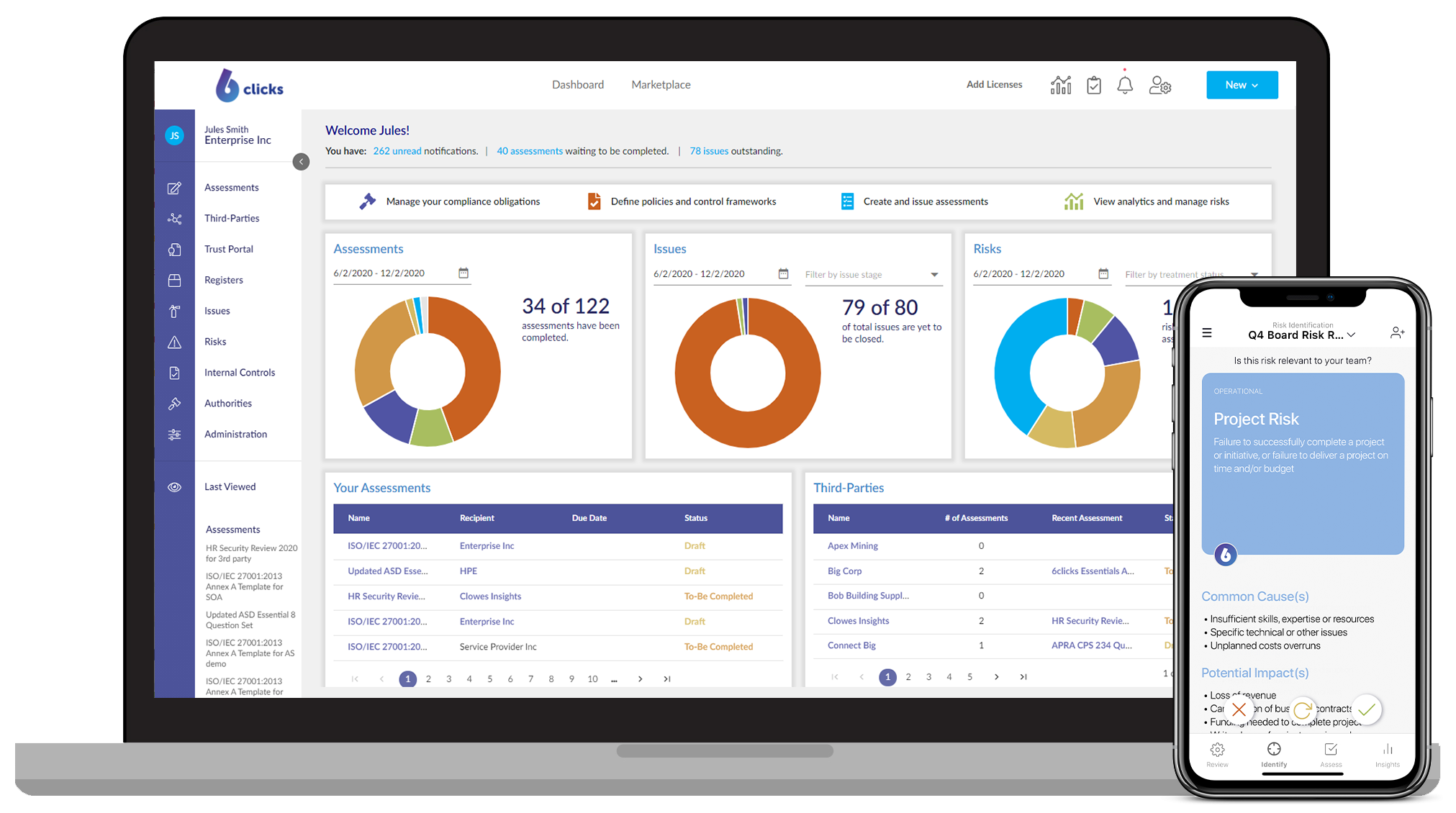 Risk Assessment
Once identified, your team can assess risks on the basis of impact and likelihood.
Actionable Insights
Get a firmer grasp on the risks that affect your projects, teams and organisation.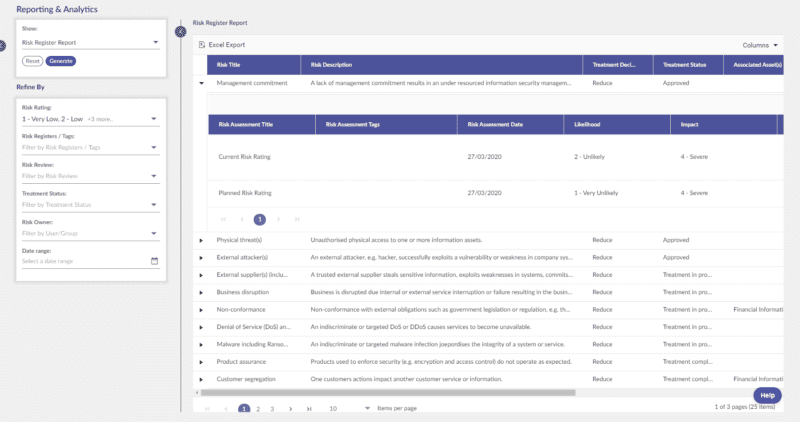 Unlimited Risk Registers
Manage unlimited risk registers using the 6clicks Web App. Report on risk assessment results, risk treatment plans, actions, ownership and collaborate with colleagues using real-time data.
Access Risk Libraries Curated by Industry Experts
Select from 100s of pre-defined risks to faciliate discussion and accelerate action. Enable and disable libraries to suit your risk review requirements.
Our comprehensive risk libraries include:
Board Top Risks, Business Continuity, Cyber Security, Environmental Risks, General Business, Occupational Health & Safety Risks, Pandemic Risks, Project Management, Startups & New Ventures
Your Risk Matrix in Seconds
Share a risk matrix worth your time.

Our instantly actionable matrix provides insight like never seen before for directors, consultants, executive, managers and the board to make informed, data-driven decisions.