Welcome to the next-generation
Risk Assessment
Level up your
risk assessment

with a platform designed to tackle it.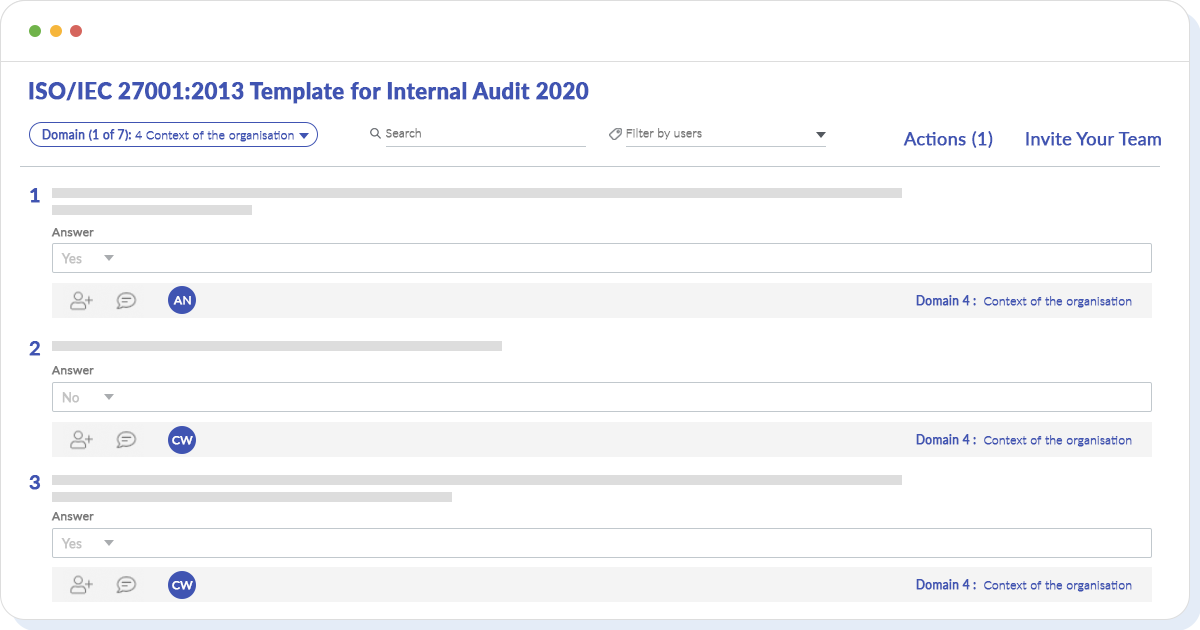 Bespoke

assessments to meet your needs

Build up your own collection of tailored assessment templates that you can re-use to address applicable controls for different systems, processes and/or service providers.
Conduct

compliance or risk assessments with ease

6clicks Assessments are purpose built so you can share them and perform them either internally or across your supply chain. Just share the unique URL for each assessment. It's also easy for others to join, delegate and respond. It's better as a team!

Respondents complete the assessment choosing the appropriate answer for each question. They can provide textual explanations. You can also toggle a switch to request respondents provide evidence of compliance and you can make it mandatory.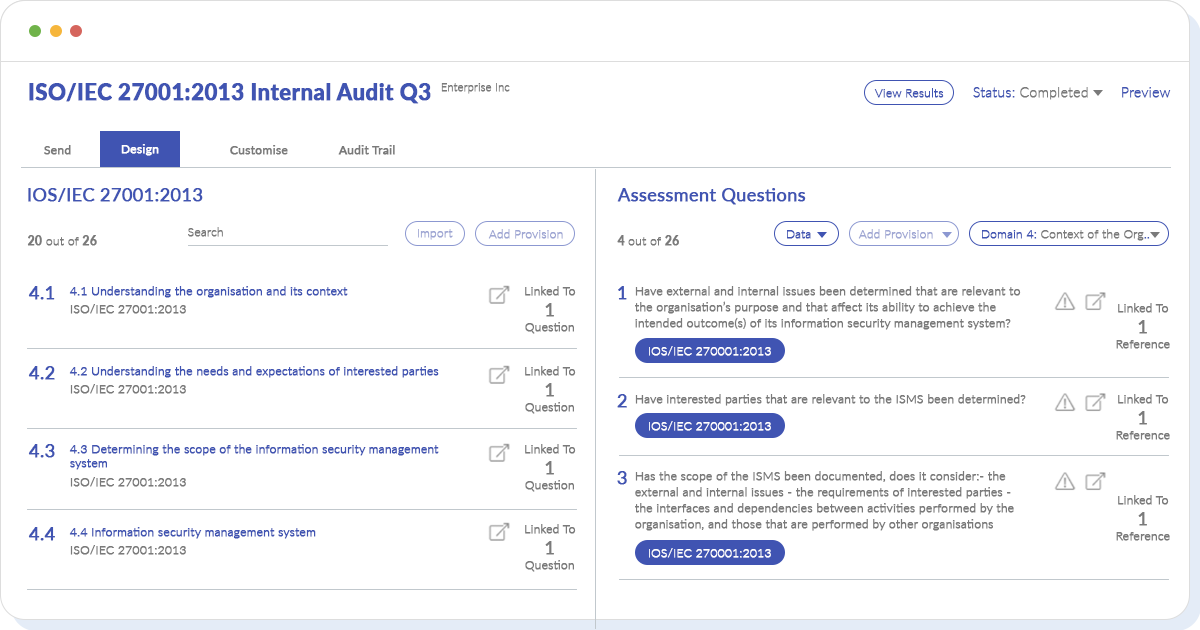 Protect your organisation with confidence
Use 6clicks to identify, manage and mitigate your exposure to your third-parties' cybersecurity risk profiles, and confidently protect your sensitive data.