Partner Program Sales Rules
The purpose of the Partner Program Sales Rules is to maximize your go-to-market confidence. We have detailed the program rules and best practises to ensure everybody wins - especially the client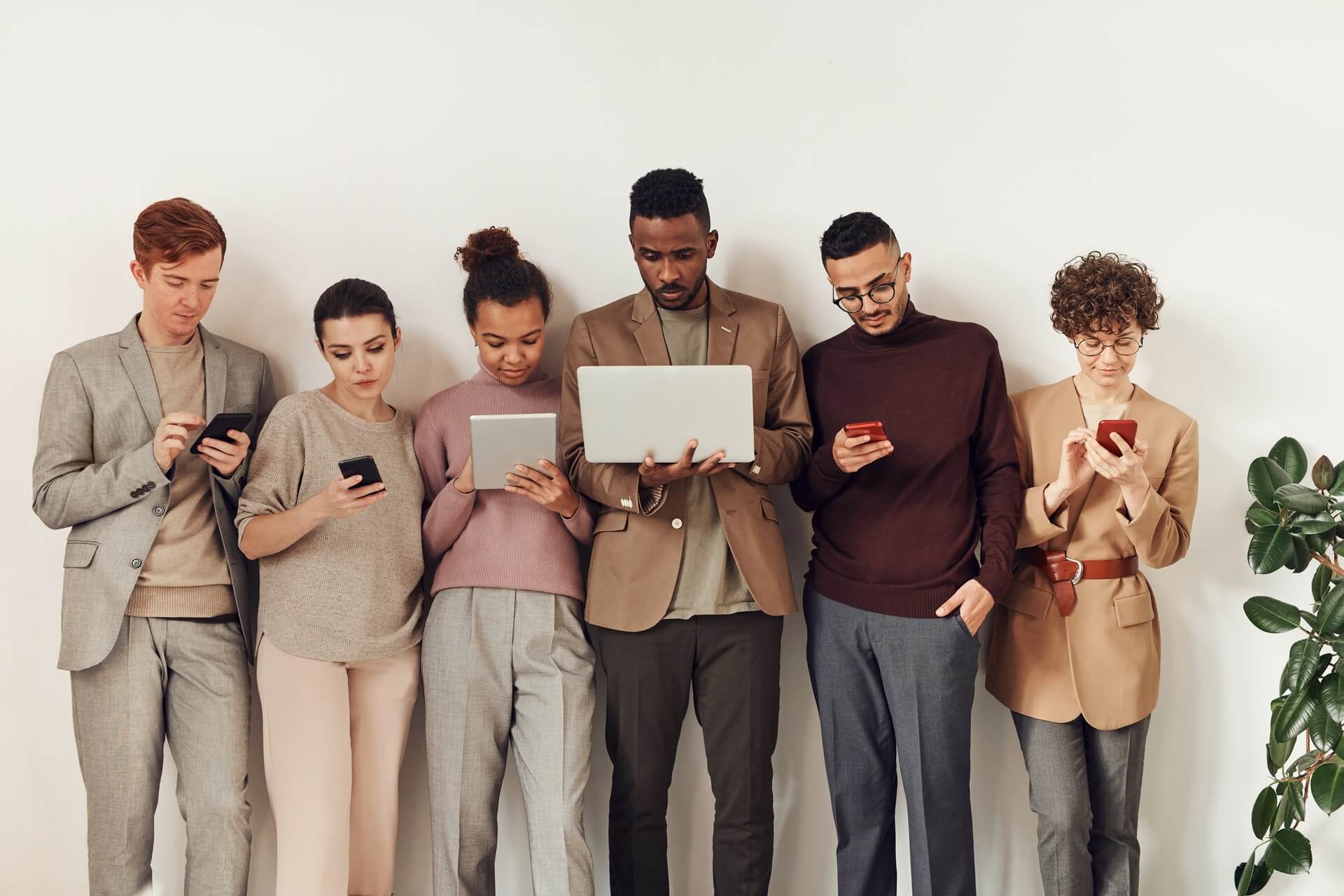 Solutions partners sell the 6clicks software in order to solve risk & compliance challenges for their clients, grow their own services businesses, and earn an ongoing revenue share.
As a solutions partner you should familiarize yourself with the various sales motions described on this page to ensure proper involvement in and credit for a 6clicks sale. Upon successfully closing an eligible sale, you will receive revenue share, incentives and commission. These feed into the Partner Tiers that are determined by the total value of all the clients you've brought to 6clicks and grown over time, and we measure this using a metric called sold annual recurring revenue (sold ARR)
All partners have access to a Channel Account Manager (CAM). Think of your CAM as your 6clicks sales coach, who will help guide you through your 6clicks deals. They're like an extension of your core team, providing you with the tools and resources you need to sell 6clicks to new clients and build long, successful relationships. Your CAM will be in contact shorty after your submit your partner application
Individual sales persons or advisors receive once-off commission per initial deal sold at list pricing. We recommend reviewing our program sales rules before you start earning commissions.
The currency for revenue sharing and sales person incentives is based on your sales region as follows:
United States & Rest of the World: USD

Australia & New Zealand: AUD

Continental Europe: GBP
Get the recognition you deserve for all your remarkable client work. Your CAM will work with you in submitting your company quarterly for Partner of the Month status where if you win, you will feature as a Key Partner on our website
Waiving Onboarding for Your Clients
By taking the Partner Certification and going through partner onboarding with your channel consultant, you'll become an expert on inbound services and the 6clicks platform. You can then waive the standard 6clicks-provided onboarding requirements for customers who prefer to receive onboarding through your business.
Overview of Revenue Share
Receive a guaranteed revenue share (also known as commission) from the deals you sell. It's just one way we reward you for all the hard work you do selling and servicing our shared 6clicks customers.
Sales Motions for Prospects
There are three primary sales motions for partners, outlined below:
A direct stand-alone sale to an enterprise prospect/client
A bundled proposition comprising 6clicks + your consulting services
An annualised bundle of a managed service enabled by the 6clicks platform
Direct stand-alone sale to an enterprise prospect
Many SMEs and Enterprise businesses are under-served in the area of risk & compliance management. There processes may be highly manual, human-driven, and enabled by Excel spreadsheets, Word documents, a SharePoint environment, numerous Outlook or Google calendar reminders and scheduled meetings. 6clicks, with its intuitive user experience and full array of usable risk and compliance functionality is an inexpensive first step to digitization and automation. If you have an existing client where you are aware of their current processes, know they are not being served appropriately or have identified a niche area of opportunity, we would like to assist you to sell 6clicks to rapidly enhance their risk & compliance capability. This sales motion is made up of a 6clicks partner and their SME or Enterprise client, where a need for the 6clicks platform and more flexibly and efficient risk & compliance processes has been identified. This is a stand-alone sale of 6clicks licenses to your client supported by your 6clicks CAM.
Bundled proposition comprising 6clicks + your consulting services (assessment or point-in-time engagement)
A strategy to grow Partner brand value, leverage IP re-use and deliver consulting with greater efficiency and effectiveness through bundling your consulting together with 6clicks for a client. This approach works by simply executing the consulting through your 6clicks Partner platform in the free client instance. 6clicks enables your consulting efficiency & effectiveness and assists in the completion of a thorough review or assessment (eg: NIST CSF, ISO, ISMS, etc...) and the production of a detailed client report. The 6clicks platform can be demonstrated to the client using the client's own data: their identified issues and actions, registered risks and treatment plans, recommended policies/control sets with recurring responsibilities, demonstrating the ease with which the client can now manage the risk & compliance life-cycle with their own team of people. In the 6clicks Academy training, this is referred as the "Here, you drive?" offer to the client. This could yield a small group of users for a "land & expand" sales strategy. The bundled proposition is made up of selling 6clicks licenses together with your consulting services to maximize efficiency and over all value for your clients.
Annualised bundle of 6clicks-enabled Managed Services (ie: Supplier or Vendor Assurance management, virtual CISO/CRO service offering)
Few platforms lend themselves to "easy" delivery of risk & compliance managed services to clients. Architected from birth to deliver partner-to-client services with ease, 6clicks can automate your role as the "conductor" of the clients risk & compliance "orchestra" to achieve specified outcomes over a longer term service engagement. In this case, your role as the risk expert is enhanced as you spend more time consulting and recommending actions knowing the automation of the execution is at your fingertips and set up in minutes. Annualised 6clicks and MSP bundles are made up of selling 6clicks licenses coupled with your companies manages services.
* note: 6clicks involvement in these sales is solely around the 6clicks licenses portion of the sale.
Registering Deals
When you successfully register a deal, the deal is automatically linked to you and your CAM who is there to support you in your sales pursuit. However, please note that another partner is able to pursue the same client via the Best Partner Wins sales motion. In the event that the other partner sells the deal instead of you, that partner will receive the Sold ARR and revenue share, as explained below.
All 6clicks partners must register any deals that you are working on in order to avoid conflicting deals with other partners and losing out on revenue share and commission. "Partner wins" are explained below.
Deal Expiry Rules
You are engaging with a client on the 6clicks platform and sale and you have registered this deal via the deal registration portal. If this deal is approved by your CAM, you are the first to register this deal and there are no conflicts associated to it. All partner deals are automatically active for 60 days after which the deal will expire. It is important to note that at 30 days after deal registration your CAM will get a notification if there has been no change in the deal stage and progress and will get in touch to understand where he/she can assist with the sale. (It is important to keep your CAM updated on all progress made and changes to the deal). At 45 days after registration you and your CAM will get a notification to say that the deal is going to expire, you will then have an opportunity to request an extension - approval for this will depend on reasoning behind the extension and your CAM will revert back regarding the approval of your request.
Being the first partner to register a particular deal gives you ownership of that deal. Should the deal reach expiry after 60 days with no deal extension request and no progress made (booking a demo with the client and your CAM, updating your CAM etc.) the deal will then become open and should another partner register a deal with the same client, the other partner will own the deal. Only one partner can receive Sold ARR credit, revenue share and sales person commission on a deal.
Sales Motions for Existing Customers
As a partner, you can sell additional software licenses to existing 6clicks customers and earn both revenue share and Sold ARR credit, regardless of whether you have sold to the customer previously. This means that:
Multiple partners can each licenses to the same customer at different times, and
Partners can sell to customers that were originally sold by 6clicks without partner involvement
Always inform your CAM when you are pursuing a sale to an existing 6clicks customer. 6clicks assigns sales ownership of all customers to CAM, based on an internally defined set of rules. Your CAM will determine which 6clicks rep owns the customer, and based on that, which sales motion should be followed. In general:
If the customer is owned by a CAM, you can work independently or with your CAM to sell the deal
If you are referred by 6clicks into a deal involving an existing customer and you accept the referral, you will work with the referring CAM to close the deal. Please note that you will be eligible for Sold ARR credit, but not revenue share in this situation.

Please note the following rules associated with cross-selling to existing customers:
All cross-sell deals must confirm your involvement in the sale. You will not automatically receive revenue share and Sold ARR credit when a customer you previously sold to buys additional product lines
Touch-less purchases made in-app (i.e., without a quote processed by a CAM) are eligible for cross-sell credit.
Selling with Other Partners
Only one partner can receive revenue share and/or Sold ARR credit per deal. This is based on how our systems are set up to establish credit.
In the event that two or more Solutions Partners are involved on the same deal, priority for revenue share and Sold ARR credit will be decided by 6clicks based on the logic outlined below. Note that in all situations in which two or more partners are involved in the same deal, the partner receiving credit must secure confirmation from the client as proof of their level of involvement on the sale.
Prospect DeAL Registered by a Partner or Provider
In general, the partner who registered the deal will receive the revenue share and Sold ARR credit. The only exceptions to this rule are:
The second partner is providing services while the registering partner is not, as confirmed by the customer, or
The second partner is involved in the sale while the registering partner is neither involved in the sale nor providing services, as evidenced by the customer.
Note that if the partner who registered the deal refers the second partner to help with selling or servicing, the registering partner will receive the revenue share and Sold ARR credit.
All Other Prospects and Customers
When two or more partners are involved in a sale to a customer or unregistered prospect, the logic for determining which partner/provider will receive revenue share and Sold ARR credit will follow as stated below, in the order stated below. 6clicks retains final discretion in determining which partner will receive credit in all such situations, including but not limited to any situations not explicitly named below:
If one partner referred the other partner(s) on the deal, the referring partner takes priority for revenue share and Sold ARR credit, provided that the referring partner secures confirmation from the client demonstrating their involvement in the sale.

If one partner is providing services while another partner/provider is not, and neither referred the other, the partner providing services takes priority for Sold ARR credit and revenue share.

If one partner was referred in by 6clicks while another partner was not:


- If the referred partner preceded the involvement of the second partner/provider, then the referred partner takes priority for Sold ARR credit (Revenue Share does not apply for 6clicks referred deals)
-If the referred partner came after the involvement of a separate partner/provider, the partner that was involved prior to the referral takes priority.

If #1-3 above don't determine which partner takes priority for Sold ARR credit and revenue share, then priority goes to the partner providing onboarding services on the higher-value product line subscription(s), as determined by ARR amount, and as evidenced by client confirmation.

If none of the above rules determines which partner takes priority, then 6clicks will determine which partner will receive Sold ARR and revenue share, based on a review of the deal and at our final discretion.
6clicks requires proof of a partner's involvement in order to grant revenue share and Sold ARR credit on any sale, with the exception of sales to the partner's own currently registered prospect domains. This includes cross-sell deals with customers that you have previously sold to.
Partners demonstrate Proof of Involvement confirmation from the client in writing that the partner sends to the prospect or customer during the sale. This serves two purposes:
Confirms your involvement in the sale of 6clicks software to the customer, and in so doing confirms your eligibility for both revenue share and Sold ARR credit
If you are waiving required onboarding for your client, the confirmation verifies a) the client's understanding that they are electing to use your services instead of 6clicks, and b) that the services you will be providing are sufficient to cover onboarding requirements.
Client-signed confirmations should be submitted to your CAM at time of sale, if not prior to the sale closing.