Reporting & Data Visualization
Turn complex data into useful answers
To get the most value from your
GRC program
, you need to explore your data, discover patterns and outliers, and share your insights with others. Our intuitive self-service reporting options accelerate discovery and allow everyone to share insights in a governed way.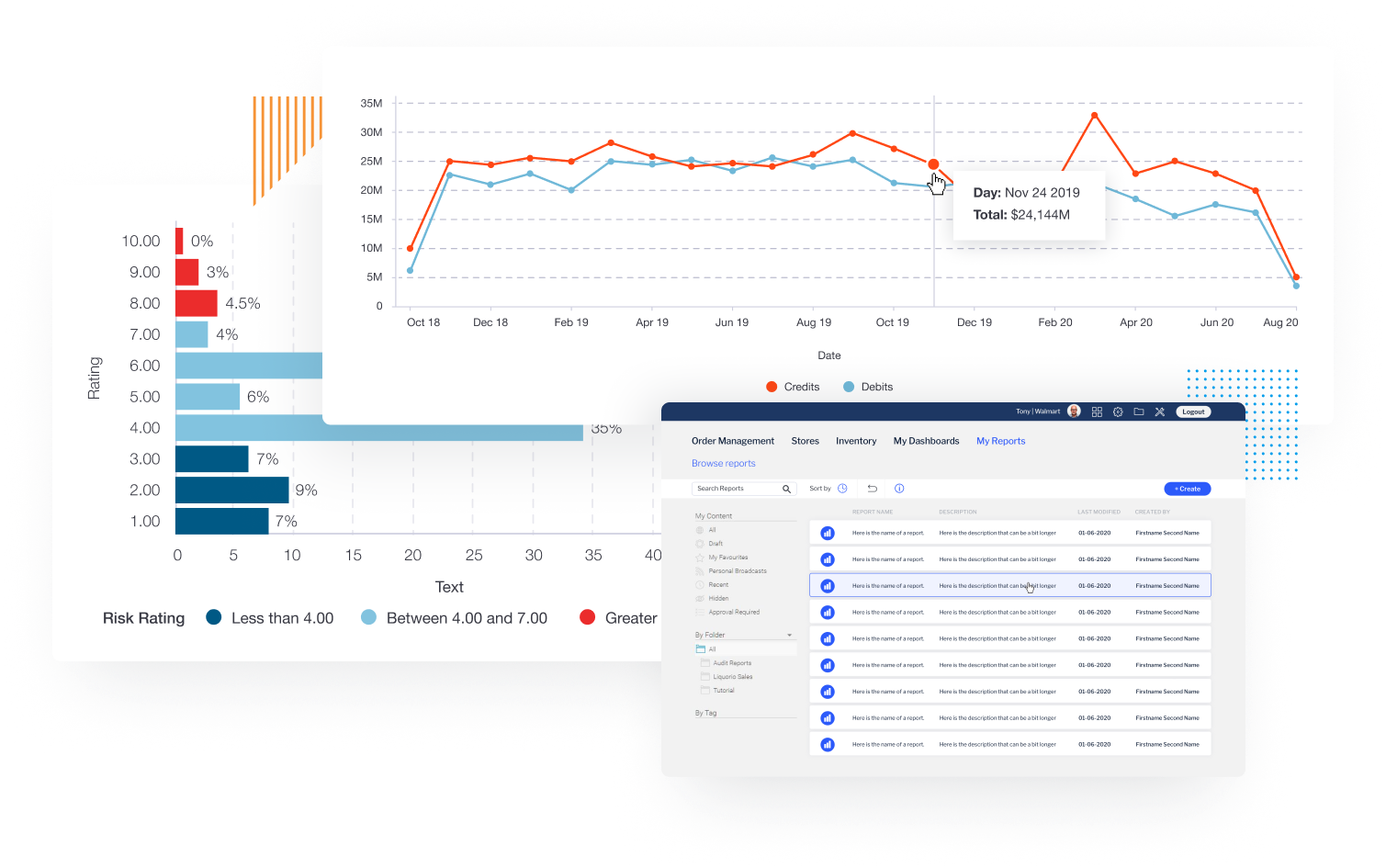 Reimagine risk and experience Hailey AI
Dashboard Self-Service
Dashboards are a common way for business users to access their data. Our dashboards enable users with a wide variety of skills to design, create and publish dashboards quickly and easily.
Fast.
Build dashboards quickly
Quick Charts enable you to build visualizations directly within the dashboard. You can compose your dashboards without having to flip between report creation and dashboard building tools. Choose from a wide variety of visualizations to communicate your data in the best way possible.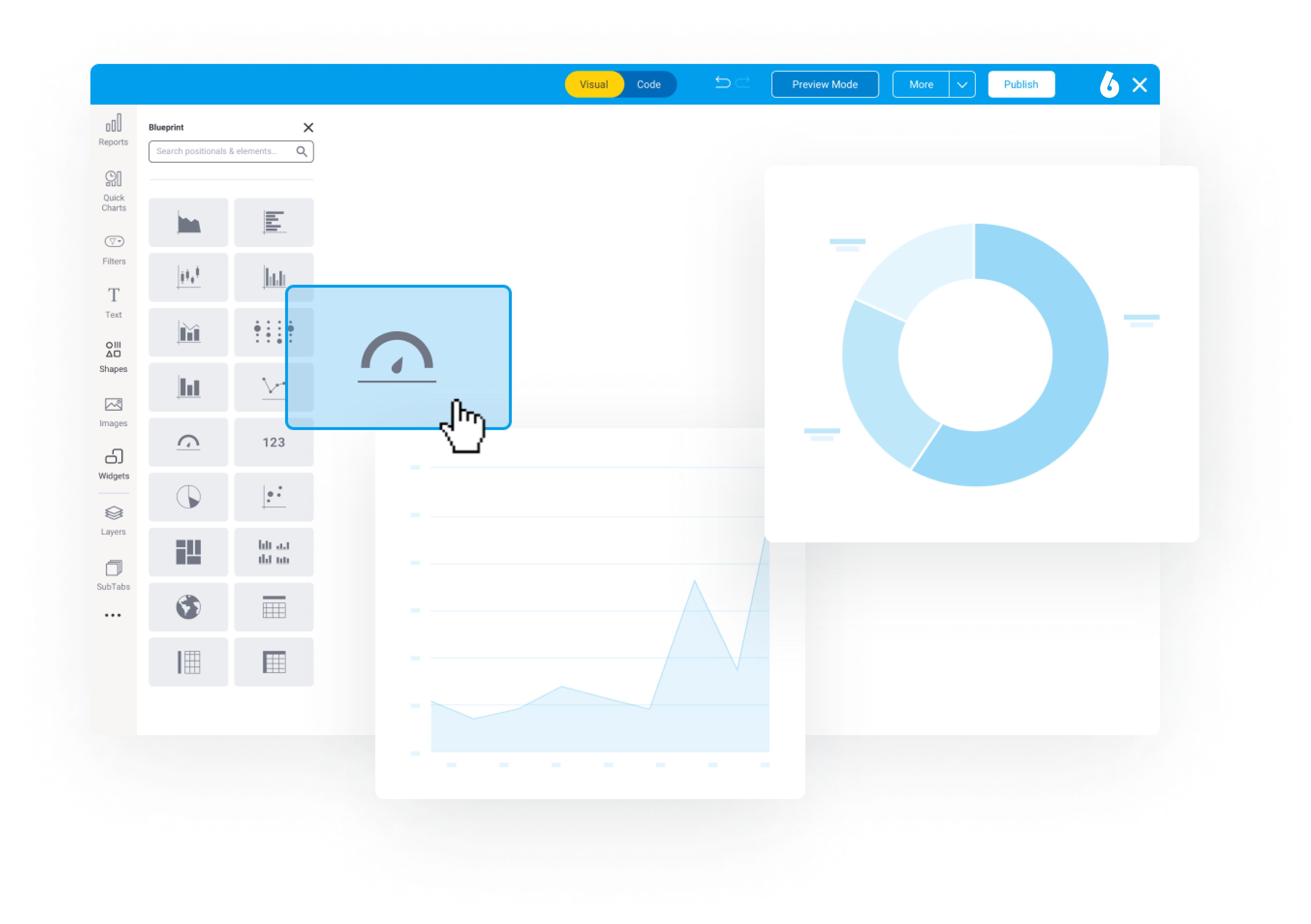 6clicks Pixel Perfect™ Report Generator
Leverage the power of the 6clicks custom report generator and save hours on every assessment or audit.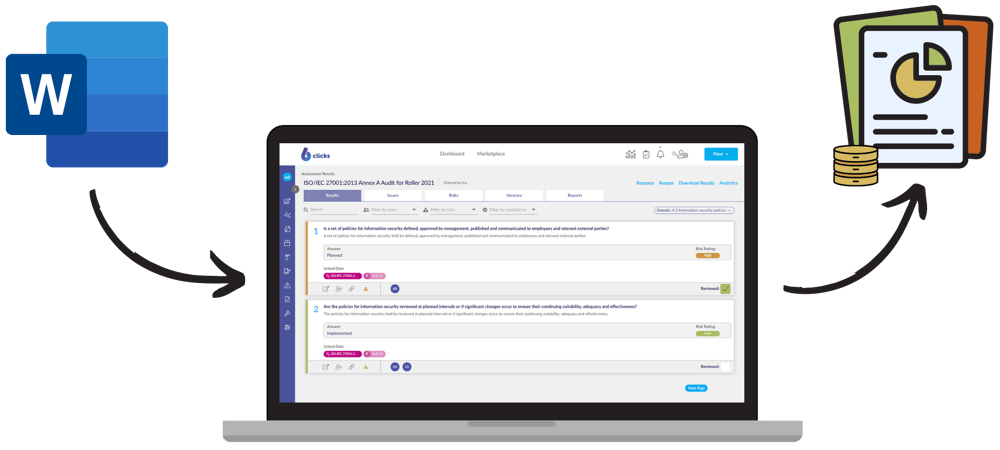 Design custom Word document templates
Magic tags accomodate text and tables
Save your templates for easy reuse
Generate and download reports in seconds!
Our Built-in 6clicks Pixel Perfect Reports
PCI DSS RoC Reporting
We help distribute and collect evidence for PCI assessments, track issues through a remediation lifecycle, and create the PCI DSS Report on Compliance (ROC) with a single click.
Industry Standard Reports
Make it easy to deliver on industry-standard reports like PCI SAQ templates, ISO Statement of Applicability, System Security Plans, and more. Complete your audit or assessment in 6clicks and let us do the rest.
Bespoke Template Reporting
Standardize report delivery, minimize efforts, and create repeatability with customized reporting templates in Word format populated with the required data directly into the template.
Advanced Report Builder
When you need advanced reporting functionality, like sparklines, specific formatting or adding sections, the 6clicks Advanced Report Builder enables data analysts to create any content required. Incredibly deep functionality and a simple drag-and-drop wizard supports most data visualization requirements.
Powerful
Advanced query capability
6clicks' Advanced Report Builder is the most innovative GRC reporting solution on the market. Data analysts can create reports that include subqueries, advanced functions, linked filters and more — enabling them to deliver the risk and compliance insights they demand.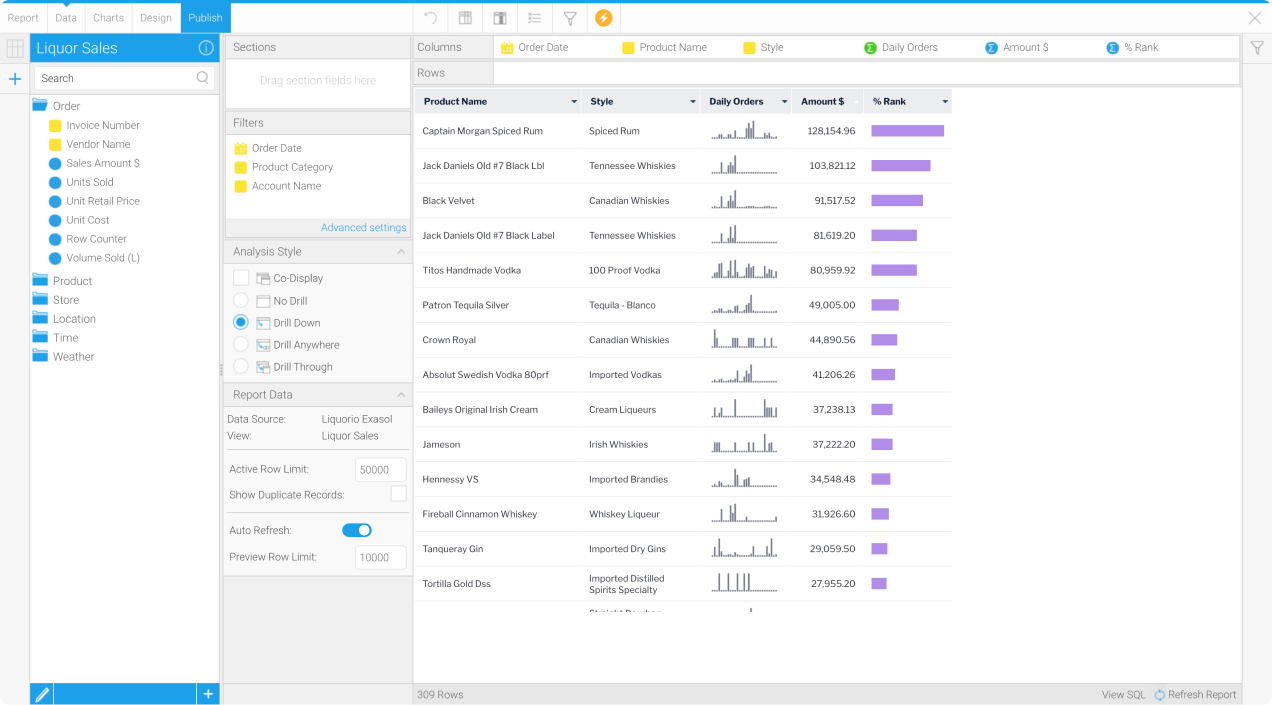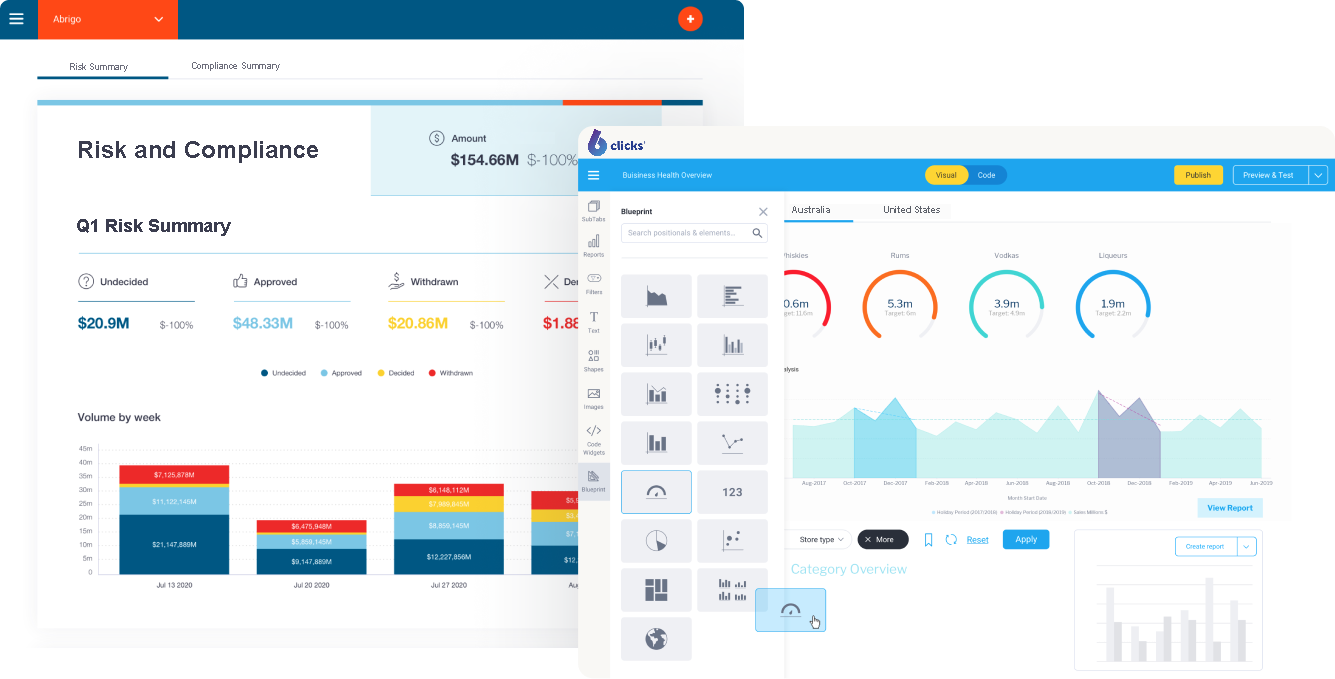 Visual
Create stunning visualizations
Give life to your data with stunning interactive visualizations. Understand your business from all perspectives with more than 50 chart types — from trellis charts to GIS maps and infographics.
Tables
Stylish table formatting
Whilst charts and visualizations are the go-to standard, tables can be exceptionally useful for dense visual design, and in many cases a better way to communicate data than a chart. Use sparklines, bar formatters and conditional formatting to make your tables pop.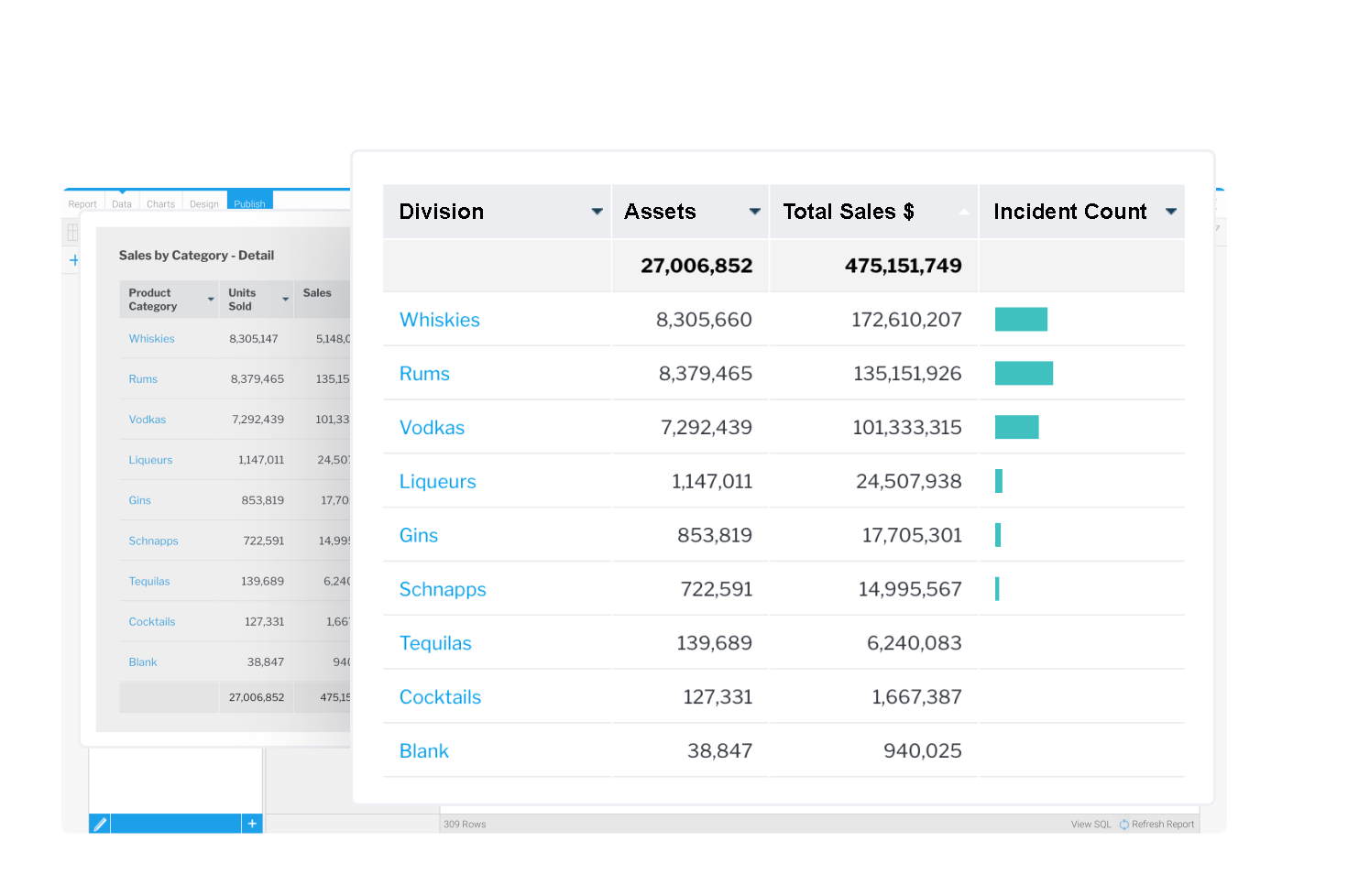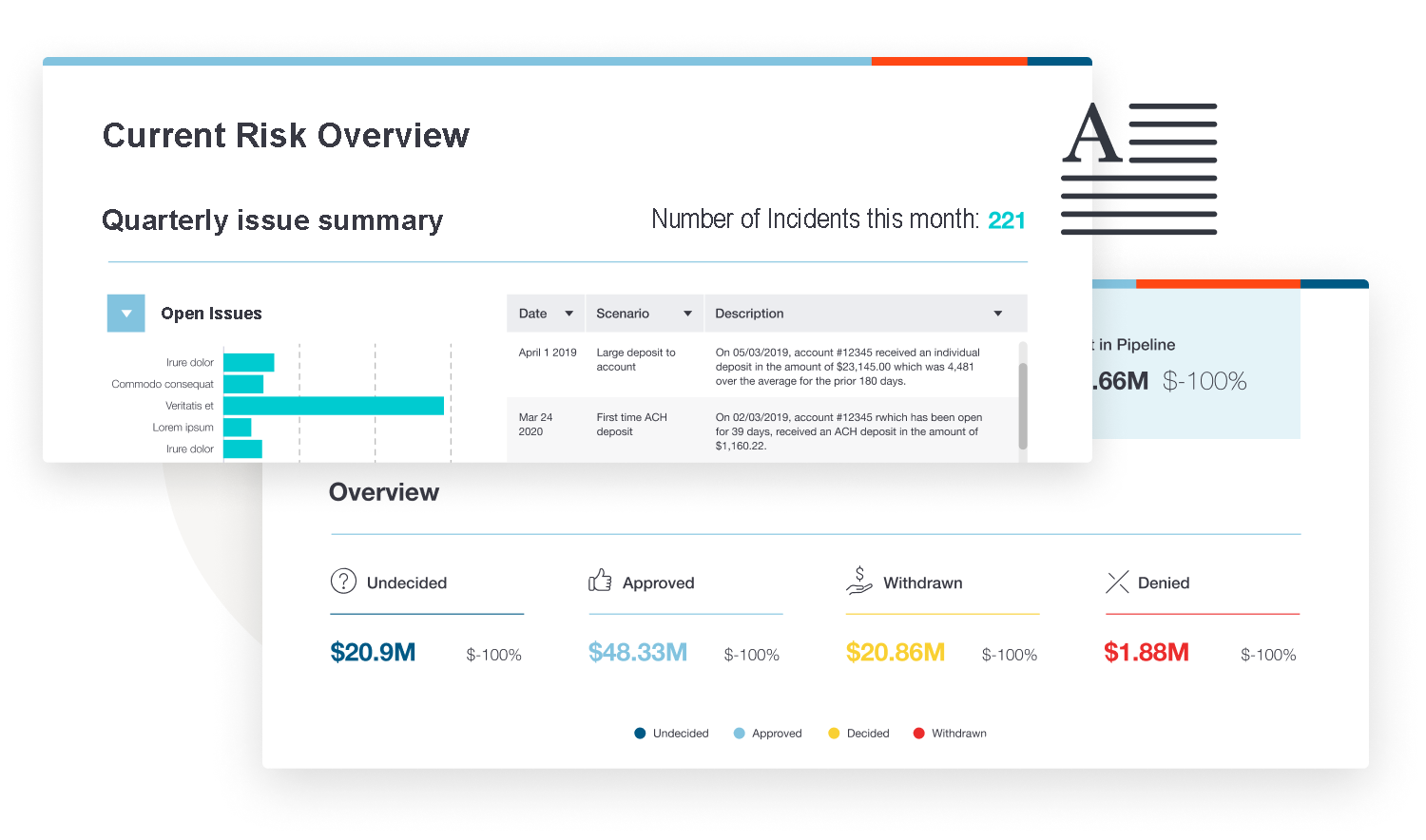 Text and Typography
Tell it like it is
Make use of dynamic text options to create text prompts, titles or explanations of your data. 6clicks makes it easy by linking text parameters to filter inputs or data outputs, and provides rich formatting options to make your text really stand out.


Maps
Put your business on the map
6clicks location intelligence capabilities help put your business on the map. Effortlessly merge your spatial and traditional business data to discover your next big business opportunity. Use 6clicks' own built-in mapping capability or take advantage of Google Maps API—the choice is yours.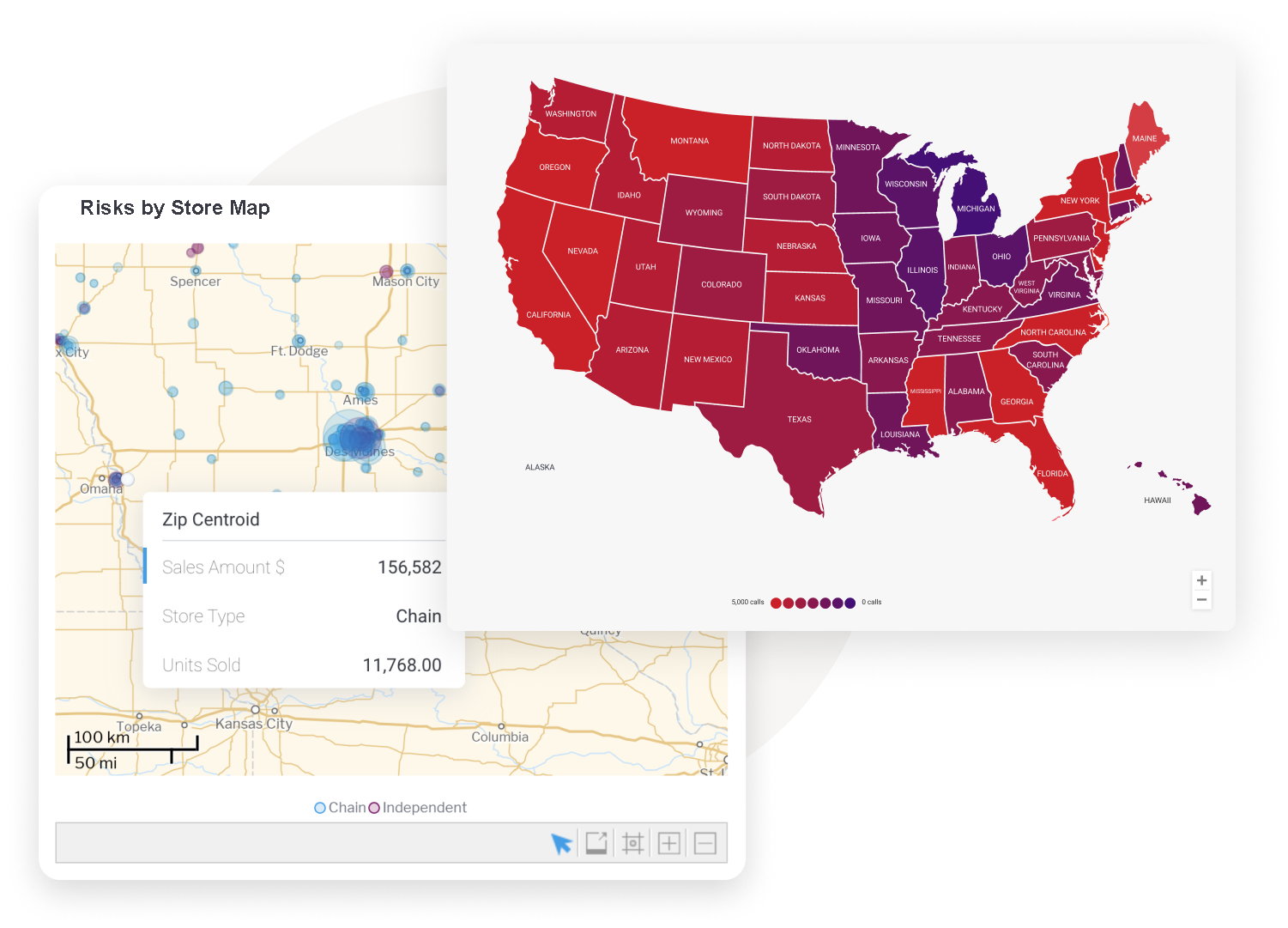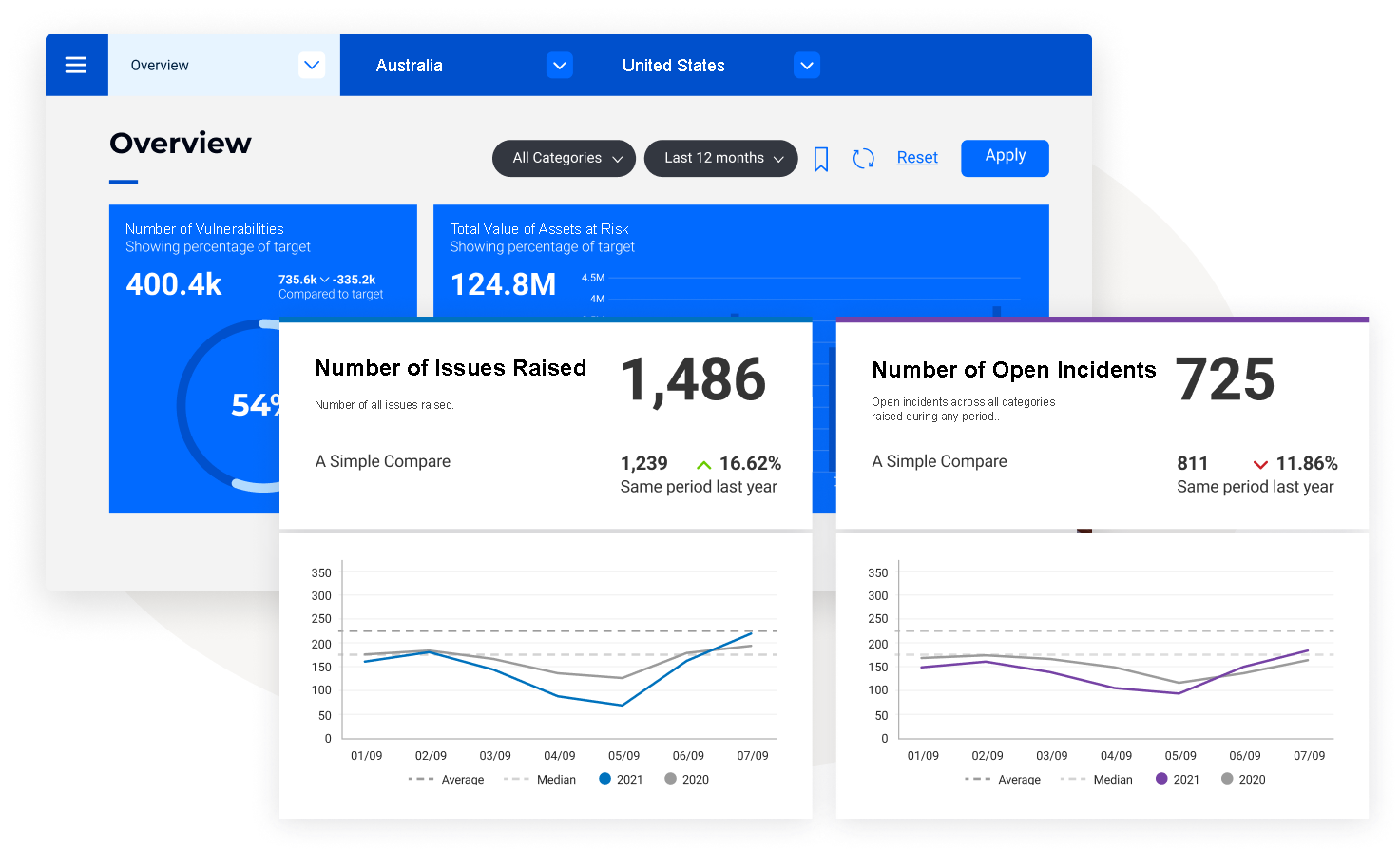 Shapes
Graphic components to create data experiences
Use shapes to highlight or draw attention to data. Boxes, arrows and lines help frame numbers, charts or text, and also draw attention to the data or create partitions so that a large canvas can be visually broken into separate sections.