Welcome to the next-generation
Risk Assessment
Level up your
risk assessment

with a platform designed to tackle it.

Learn about our latest innovation: Requirements Based Assessments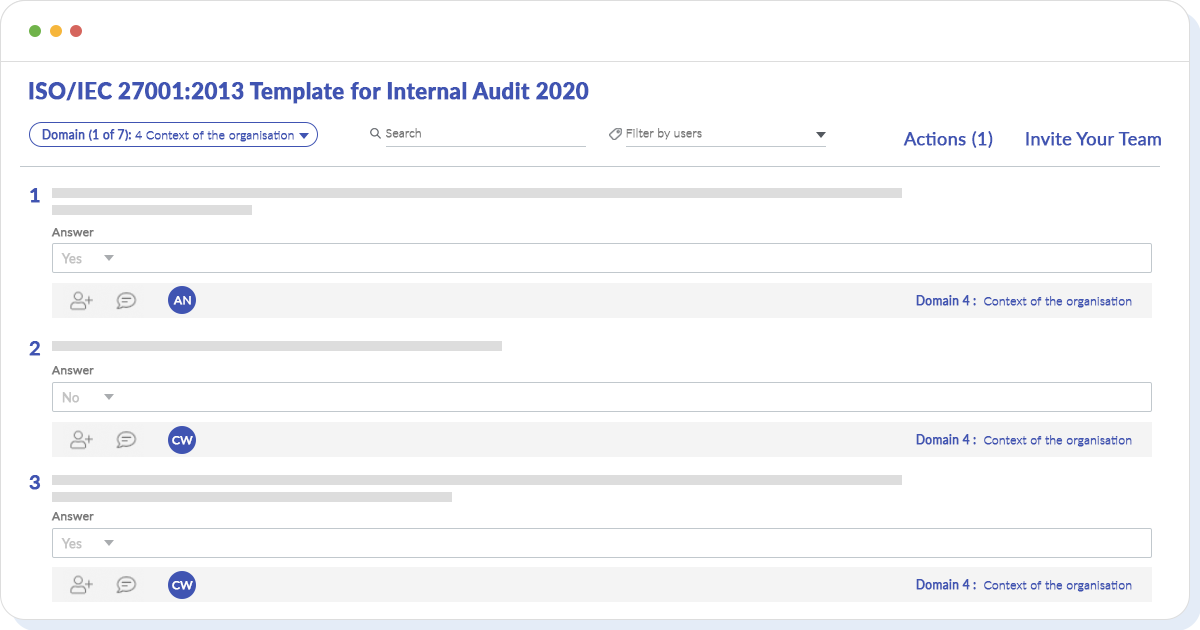 Bespoke

assessments to meet your needs
Build up your own collection of tailored assessment templates that you can re-use to address applicable controls for different systems, processes and/or service providers.
Tailor any aspect of the assessment, including questions, descriptions and answer schemas.
You can use in-built assessment templates from the 6clicks Marketplace for all the common standards.
Conduct

compliance or risk assessments with ease
6clicks Assessments are purpose built so you can share them and perform them either internally or across your supply chain. Just share the unique URL for each assessment. It's also easy for others to join, delegate and respond. It's better as a team!

Respondents complete the assessment choosing the appropriate answer for each question. They can provide textual explanations. You can also toggle a switch to request respondents provide evidence of compliance and you can make it mandatory.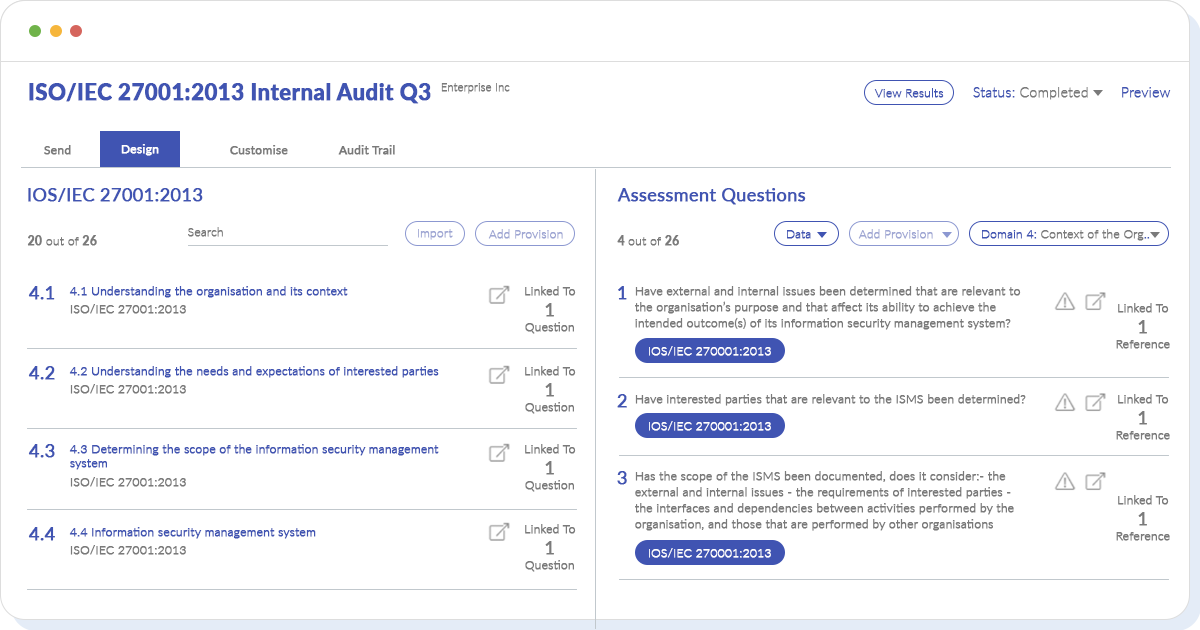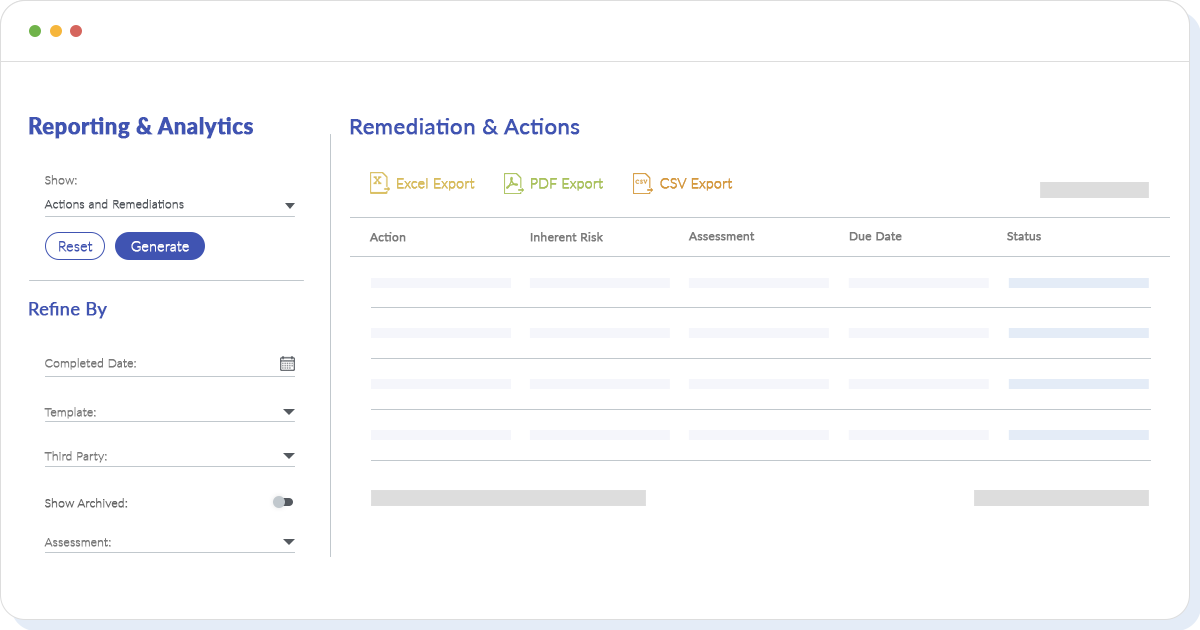 6clicks Assessments include a response review workflow where you can identify whether the answer is acceptable or not. You can even resend all or part of an assessment.
Include all reports, insights and charts in your management reporting to facilitate discussion and decision-making.
Quickly and easily find the insights you need with dozens of pre-built reports. Better understand what areas display low maturity or high risk.
Raise issues and assign actions to remediate any areas of concern. Use these reports to detect trends that warrant corrective action.
Connect

your relevant standards, laws and regulations
Visit the 6clicks Content Library and access assessment templates for a wide variety of cyber and information security standards including ISO/IEC 27001, the NIST Cyber Security Framework and many more.

6clicks assessment templates include questions that are linked to the requirements of the standards for complete traceability. We're always adding more, but if you'd like us to add something specific for you - ask us today!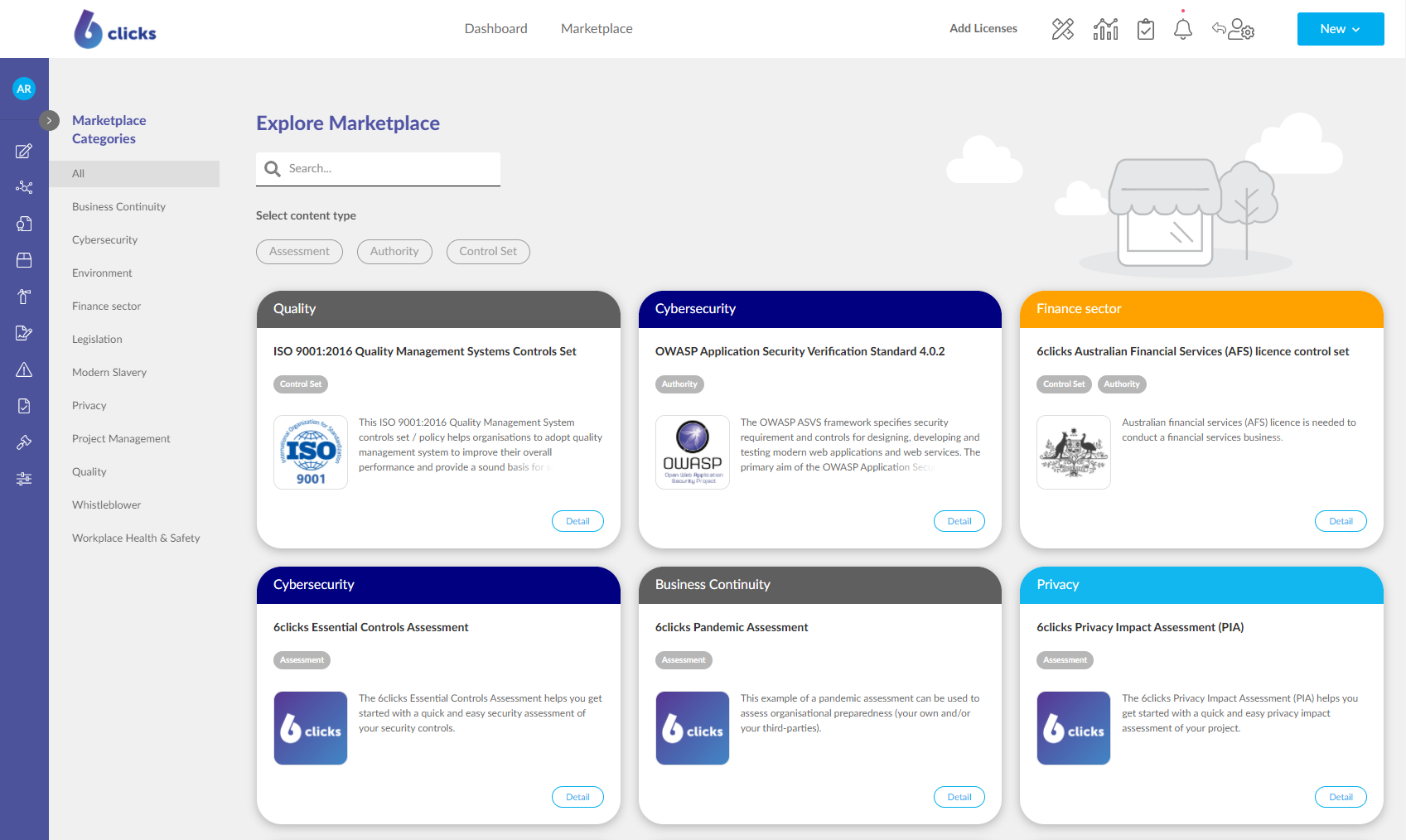 And if you don't need to assess against a particular compliance framework...
Get our mobile app today and perform a company wide risk assessment!
Generate a powerful risk matrix that your company can use to achieve meaningful consensus.

Then connect your data straight into our operating system!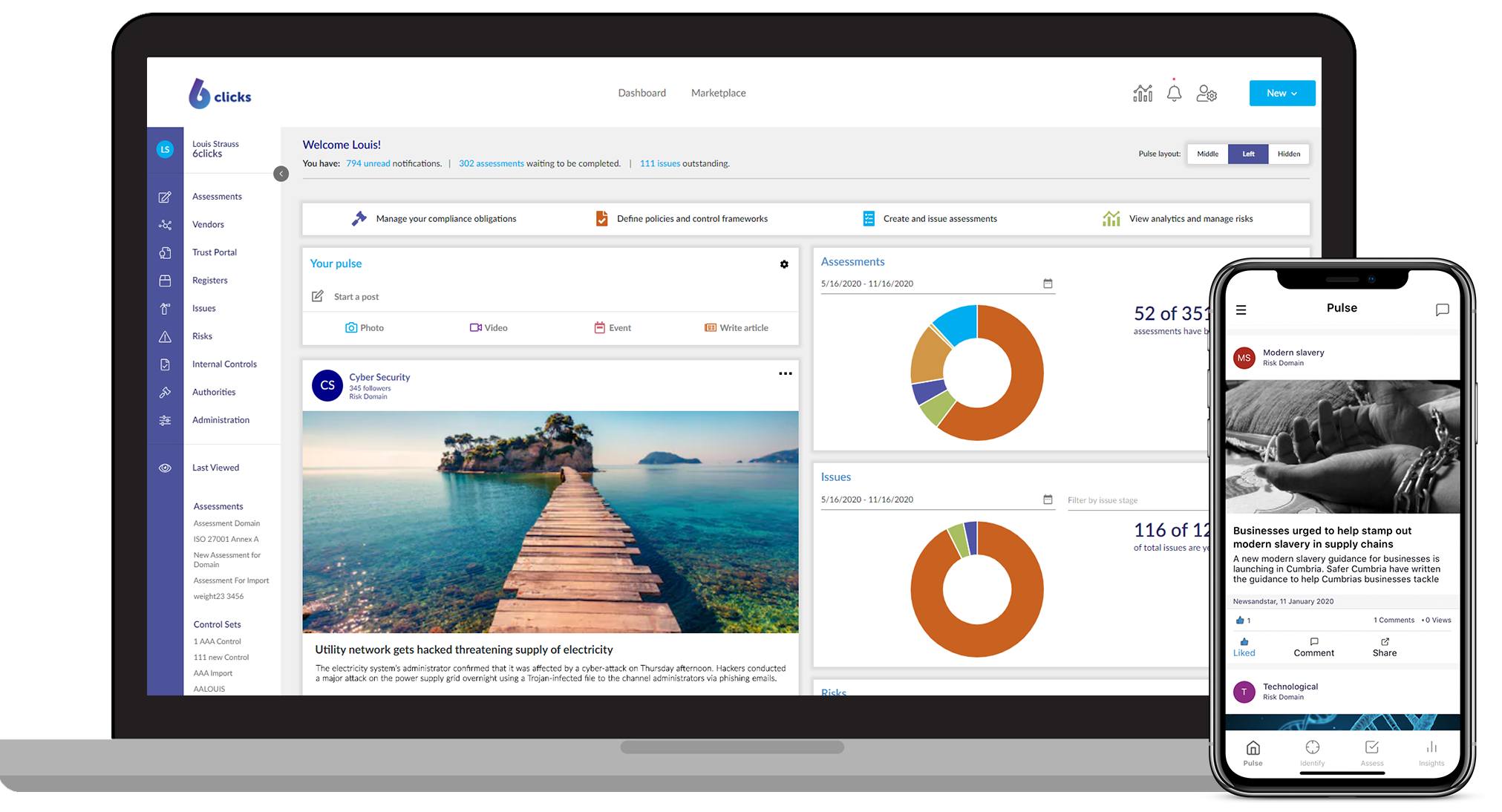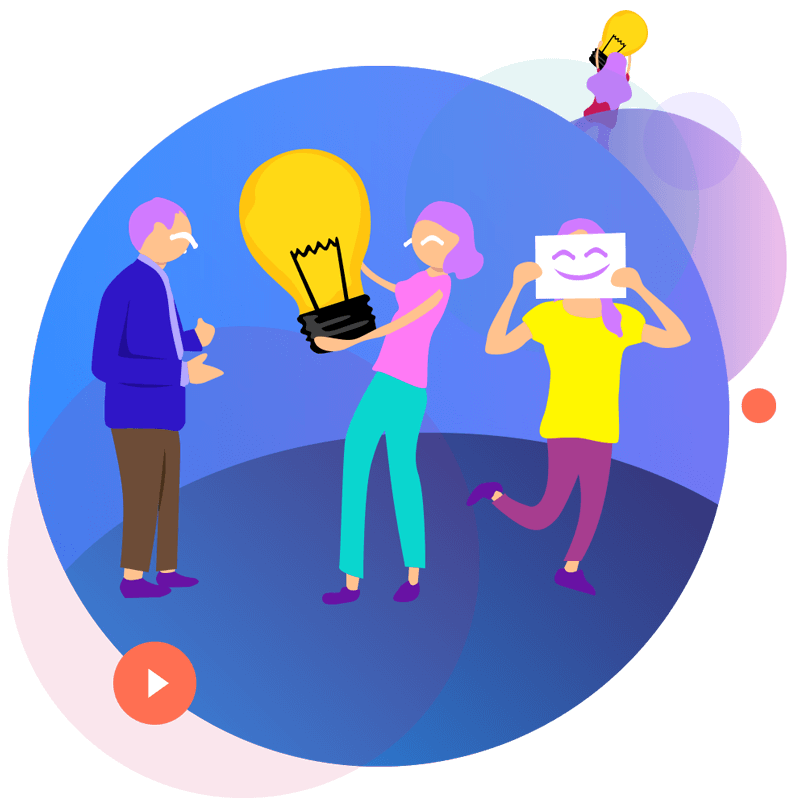 Work alongside your trusted advisers
Engage a 6clicks Partner to perform your assessment
Ensure assessment criteria matches your exact requirements.

Have submissions and evidence independently reviewed by experts.

Receive direct guidance related to findings and recommendations.
Protect your organisation with confidence
Use 6clicks to identify, manage and mitigate your exposure to your third-parties' cybersecurity risk profiles, and confidently protect your sensitive data.