Join hundreds of consultants and advisors using 6clicks. Get the tools and resources to provide better risk and compliance outcomes for your clients.
Designed to support your success
With two partner package options available.
The 6clicks Partner Program is for consultants, advisors, systems integrators and managed service providers looking to expand their offerings and build expertise in 6clicks. Whether your expertise is governance, risk or compliance—if you want to accelerate your growth, we want to help.
Earn Referral Income
Earn between 20-40% company revenue share (depending on partner tier) and sales person / advisor commission per deal.
Streamline Service Delivery
Standardize your service delivery, leverage your IP and more effectively leverage your team.
100% White Label
Provide a fully branded risk and compliance platform and use your own content.
Launch New Offerings
Quickly launch new managed service, audit, assessment or risk management services using 6clicks.
Are you a good fit?
The 6clicks Partner Program is designed for client-centric advisory, consulting, managed service providers, and other sellers that want to learn, grow their business, and use the best GRC software on the market.
Our partner program works best if you want to:

Revenue Share With Us
Participate in our revenue share model available for resellers and referral partners.

Streamline Service Delivery
You want to streamline your service delivery of professional and managed services.

Provide Implementation Services
Provide implementation services related to governance, risk and compliance software.
Select the Right Partnership for You
With hundreds of global customers, world-class training, a GRC platform with 3,000+ integrations, and a supportive partner community, the 6clicks Partner Program is the place to launch your business into its next phase of growth. Add new revenue streams, win more business, and delight your clients when you partner with 6clicks.
Choose between two packages:


Referral Package
Interested in promoting 6clicks to your clients and earning commission, but not yet ready to commit to using 6clicks advisor functions? Apply to become a Referral Partner to see what a partnership with us could do for your business.


Advisor Package
Interested in using 6clicks to onboard and deliver powerful solutions to your clients and streamline your service delivery? Become a solutions partner and unlock the benefits that come with a deeper partnership with 6clicks, your clients, and a global partner community.


USD $500 sales person / advisor commission per deal
20%-40% (depending on partner tier) revenue share

Training, certification and enablement resources to help you market and sell 6clicks

6clicks partner directory listing with partner badge

Waive onboarding fees for your clients
Starting from $350 USD /advisor per month
USD $500 sales person / advisor commission per deal
20%-40% (depending on partner tier) revenue share

Training, certification and enablement resources to help you market and sell 6clicks

6clicks partner directory listing with partner badge

Waive onboarding fees for your clients
White-label 6clicks to streamline your service delivery

Access advisor functions to work digitally and closer with your clients

Define your own solution offerings with your own content and templated client configuration

Advisor license fees count toward ARR tier requirements

Reseller or referral option available
Learn about the 6clicks Partner Tiers and Benefits
Frequently Asked Questions
You don't start a new relationship without asking a few questions. Here are some common questions that come up before joining the Solutions Partner Program.



How long does it take to implement 6clicks and be ready to service clients?
Every company and business is different but generally, our partners ramp up quickly with our streamlined onboarding process. On average, we see partners ready to implement 6clicks and deliver services for their clients in just a matter of hours.


Under what circumstances is the onboarding fee waived?
Anyone who buys 6clicks software must complete required onboarding. When you become a certified solutions partner, you will be able to waive that fee for all of your clients that purchase 6clicks software and receive services from you.
As a referral partner, can I resell 6clicks?
No, you can only resell 6clicks as an advisor partner.
Why Partners Choose 6clicks
Case Study
CyberCX - 6clicks Diamond Partner
CyberCX Improving Risk & Compliance with 6clicks
CyberCX has united Australia and New Zealand's most trusted cyber security companies to deliver the most comprehensive end to end cyber security services offering to enterprises and governments.
With a workforce of over 600 cyber security professionals and a footprint of over 20 offices across Australia and New Zealand and global presence in Europe and US, CyberCX offers a full suite of cyber security services.
What Partners Have to Say
When you join the Solutions Partner Program, you're joining an engaged, positive community that supports each other in their mission to grow better. See what partners have to say about the program.
Our partnership with 6clicks is a great example of the leading Australian security services organisation embracing best of breed Australian security technology to create compelling outcomes for our customers. With the prevalence of cyber security threats and an increasingly complex regulatory environment, CyberCX's teams will use 6clicks to protect Australian and global organisations.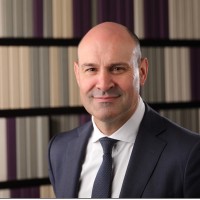 John Paitaridis
CEO | CyberCX
I am seeing strong macro thematics driving the need for better management of risk and compliance across every business and the public sector.I've been delighted to be involved with 6clicks as an investor - it's great see this talented Australian team be positioned as a leader on the world stage.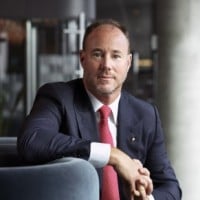 Luke Sayers
Founder & Chairman | Sayers
We are delighted to partner with 6clicks. After extensive research by our GRC team into best of breed compliance management tools, we chose 6clicks not only for our clients, but also for our internal use, helping us manage the rapid growth of cybersecurity compliance and consulting engagements our team is working on.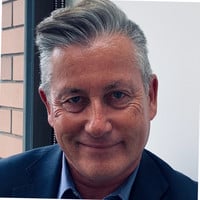 Kurt Hansen
CEO | Pure Security
6clicks enables CyberCX customers to more easily overcome the challenges associated with the evolving regulatory landscape. The customisable 6clicks platform allows us to better secure our customers by embedding cyber security best practices across governance, risk and compliance professionals - helping to accelerate the way we execute at scale.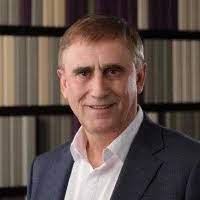 David Simpson
Executive Director of GRC | CyberCX
KWM is delighted to partner with 6clicks with a view to helping our clients streamline their challenges associated with risk management and compliance and navigate a constantly shifting market. We are excited by the potential of this digital platform and look forward to seeing the value it delivers for our clients.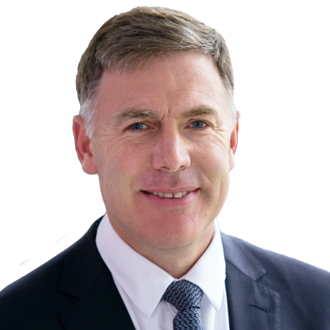 Berkley Cox
CEO | King & Wood Mallesons
Every day - all around the world - risk events occur, governments announce new regulatory initiatives and regulatory bodies update existing compliance laws and regulations. It is a difficult task for even the most organised risk team to stay abreast of these developments in real-time. 6clicks Pulse gives risk managers and their teams a fighting chance of staying up to date and enable them to provide their colleagues with sound and timely insights.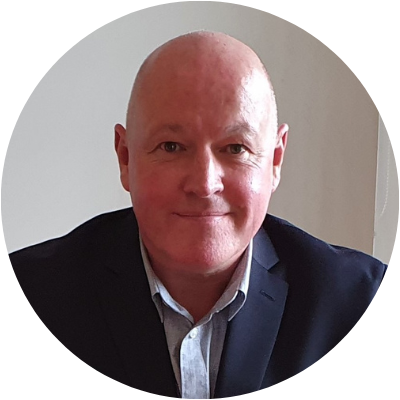 Peter Deans
Founder & Principal | 52 Risks
6clicks Risk Review for Teams has helped our teams at BDO manage our risk efficiently and comprehenesively. It has proven very effective for risk identification, risk review and ongoing risk assessment/monitoring.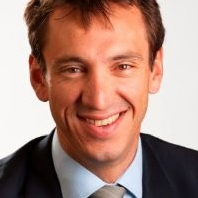 Ashley Bleeker
Director of Innovation & Growth | BDO